Regulation A+, an updated exemption created by Title IV of the JOBS Act of 2012, took a largely moribund exemption and turned it into something useful. Old Reg A was crippled by state blue sky review. The SEC, given the necessary latitude by Congress to fix things, created rules that are now seeing broader and more creative use.
At Lendit last week, Brian Korn, a well-known attorney in the alternative finance space, delivered a presentation on Reg A+. While outlining the requirements under the exemption, the gist of the deck was that Reg A+ is perfect for marketplace lending.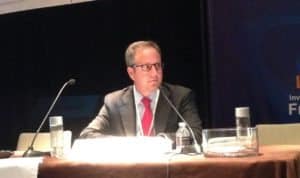 While all of the marketplace lending platforms accept institutional money only some accept retail investors. As marketplace lending platforms seek to diversify their sources of capital using Reg A+ may be a viable option.
While we are not aware of any large marketplace lending platform using Reg A+ yet, as another presenter pointed out at Lendit: institutional capital is fickle, retail capital is sticky and it is enormous.
The presentation is embedded below.
[scribd id=309544853 key=key-ViP0r2KASJdIjJtp0Vkm mode=scroll]