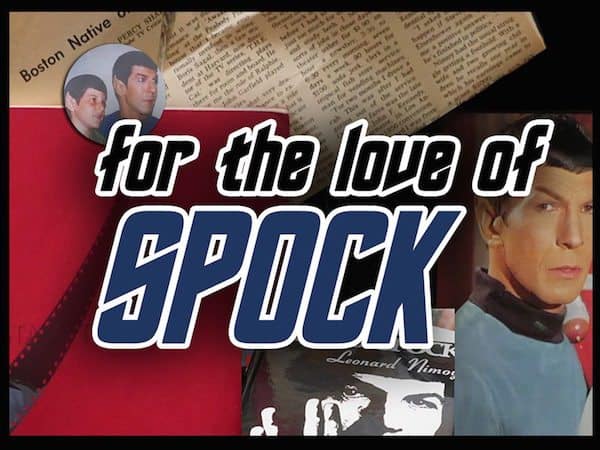 Just before the premiere of the Kickstarter-success Leonard Nimoy film, For the Love of Spock, at the 2016 Tribeca Film Festival  the Star Trek actor's son, Adam Nimoy, sat down with the Hollywood Reporter to discuss the film and legacy his father left.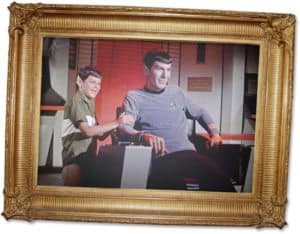 Last year, before Leonard's passing, he and Adam approached 455 Films to help produce the film. The production company is made up of David Zappone, Kevin Layne and Joseph Kornbrodt, and Leonard had chosen them because he was familiar with the Star Trek related films that they had produced with William Shatner.
For the Love of Spock explores the incredible career and artistry of Leonard Nimoy. But what has become increasingly apparent as Adam continues to work on this project is that it's also a personal journey.
During his interview, Adam explained the purpose of the documentary:
"Initially, I envisioned the project with my father back in 2014 as a documentary that was only about Mr. Spock. For a long time, my dad was saying he wanted to keep the information about his life and his career minimal. We didn't want it to be "The Leonard Nimoy Show," it was supposed to be something to celebrate the 50th anniversary of the franchise.

"But when he passed away, it became clear that the documentary needed to expand to encompass his life as well, particularly because of the fan reaction, which surprised me — so many people were mourning not only the man who played Spock, but the artist as well. More and more people told me that, if I wanted to make the film unique, it was essential that I add my own story about my relationship to my father. Otherwise, anyone can make a documentary about Leonard Nimoy and Mr. Spock."
Adam went to revealed whether or not he wanted to leave the project after his father's passing:
"I think Dad always wanted me to carry on and pursue completing the film. We did have to take a break, heal and experience the incredible emotions and repercussions of having lost my father, but there was never any doubt that I'd finish the film."
Also discussing his father's fans and their devotion, Adam noted:
"I've known about this all my life — the fan reaction, the impact that dad as Spock has had on fans. But seeing it firsthand was a bit of a jolt. It was very energizing and inspirational — people were just happy to shake my hand because there was a DNA connection, which on one hand, I found amusing, but on the other hand, really charming and disarming and very sweet. To feel that love that the fans had for him is special for me to experience. I'm enjoying it now in a way that I couldn't honestly do with dad, because I always felt I was walking in his shadow a little bit."
He went on to reveal his final thoughts on the project:
"Here's the bottom line: I am so privileged and happy and proud to have contributed something to the legacy of Spock and of Leonard Nimoy. That was my goal, and we worked hard with the production team and the editorial team to achieve that. I'm very proud of the film, I think it's going to stand for many years to come. It's an informative look at what the Star Trek phenomenon is all about, and I feel like I've now contributed something to the Star Trek liturgy that's out there, and that is an incredibly satisfying feeling to have."
Have a crowdfunding offering you'd like to share? Submit an offering for consideration using our Submit a Tip form and we may share it on our site!