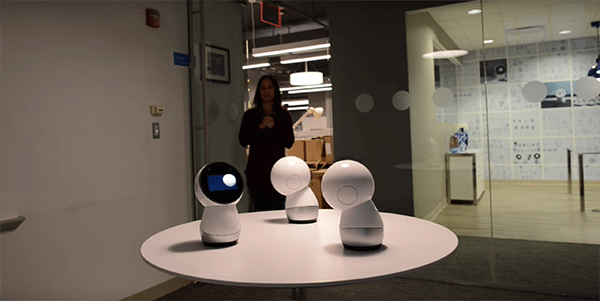 Last week, creator of Jibo, Cynthia Breazeal, uploaded a video of her testing out the sound location of the Indiegogo project's prototypes.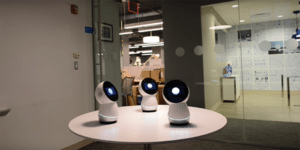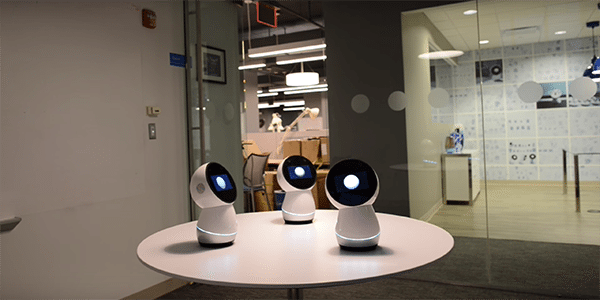 Breazeal and her team shared:
"One of Jibo's most useful capabilities is that he can listen for a speaker and turn to face them, much like a person does when they hear a noise — like an opening door — and turn to face that noise in the room. In this video, Cynthia and the team test and demonstrate sound localization on early Jibo prototypes. Sound localization allows Jibo to recognize where a sound is coming from, so that he can turn and orient himself appropriately towards the person speaking. In the video, you will see Cynthia moving around the room and speaking to three Jibos who are expected to turn to face her in response."
Check out the demo below.
Despite the latest video update, the team previously announced delays for the project:
We are making great progress on Jibo, but we won't start delivering him in the March/April timeframe as previously communicated. We know this is disappointing. We want to ensure your experience with your Jibo is amazing, and we need more time than we anticipated to achieve this goal."
They went on to note:
"As an early purchaser you a) are earliest in the delivery queue and b) purchased Jibo at a far lower price than he'll cost when we launch. Should you prefer to not wait any longer and would rather have a refund, we will be happy to offer one. We believe Jibo will be worth the wait."
 The family robot is supposed to help bring technology to life with personal and emotive engagement. Unlike the home gadgets and other tech, Jibo is looking to fit in more like one of the family. The robot raised a total of $3,711,958 through the global crowdfunding platform.
Details about Jibo's progress and new delivery date should be announced on April 29th.
Have a crowdfunding offering you'd like to share? Submit an offering for consideration using our Submit a Tip form and we may share it on our site!