Earlier this month, SyndicateRoom's co-founder and CEO, Gonçalo de Vasconcelos, sat down with Proactive Investors to discuss the firm's growth and development.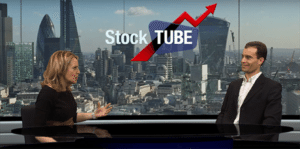 As previously reported, Gonçalo came to the UK from his native Portugal for a role in banking and never left. SyndicateRoom is a crowdfunding platform where the crowd invests alongside traditional investors, on the same terms. His model has seen solid growth and now boasts many big successes, with more poised for great things over the coming years. I talked to Gonçalo on a cold Cambridge afternoon to discuss his platform and expectations for the future of SyndicateRoom.
During the interview, Gonçalo stated:
"We were the sole distributor for the retail side that means that individual investors could only invest in that placing via SyndicateRoom."
Check out the full interview below.