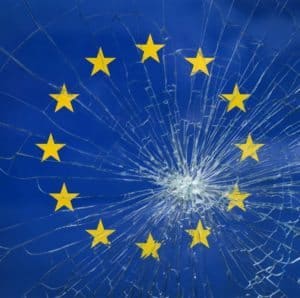 Seedrs CEO and co-founder Jeff Lynn has been very vocal on the topic of the UK departing from the European Union.  The "Brexit" referendum is scheduled to take place on June 23rd but predictions are mixed as to whether voters will decide to remain part of the EU or decide to depart.
Lynn, a US citizen who has lived in the UK for many years, has no grand love for the European Commission.  Writing on the pages of CityAM, Lynn blasted the EU and its "soulless, byzantine" bureaucracy. But even while acknowledging the profound policy shortcomings emanating out of Brussels, Lynn will vote to "Bremain".
Lynn explained to Crowdfund Insider;
"As a business Seedrs is in favour of Britain remaining in the European Union. We are a pan-European platform with London at our core, and we believe that we and our users stand to benefit from the open market that comes with Britain's continued EU membership; in contrast, leaving the EU creates a number of very real risks for the British business community."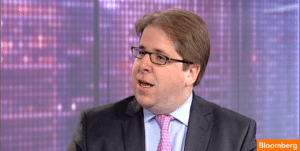 Lynn joined a battalion of UK entrepreneurs this week to publish a letter in the FT stating, "leaving the EU is simply not worth the risk."  The missive stated the economic shock could be devastating to the UK economy. Since the UK is already the best place in Europe to start a business, why put that all at risk?
The Cameron government is aggressively promoting the benefits of remaining part of the EU.  Cameron points to the special status UK will having – something that will limit the bureaucratic red tape.
With the most recent polling showing an even split both sides are aggressively promoting their opinions on the important decision now. The majority of  big business supports remaining in the EU.  Lynn and many of the many innovative entrepreneurs, including the Fintech sector – concur.