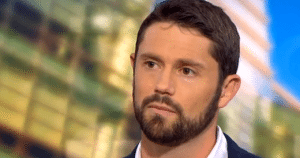 Fundrise has "paused" offering new stand-alone real estate investment opportunities to focus on their ongoing eREIT offer.  The pivot in strategy was first uncovered by the Real Deal (TRD) that noted Fundrise had ditched its traditional crowdfunding focus.
While Fundrise has been actively listing new investments for their eREIT investment vehicle, an offer that seeks to raise a total of $5o million, real estate investment offers outside of the eREIT have dried up.  Ben Miller, founder and CEO of Fundrise, told TDR;
"Although we have paused originating new deals for the Project Dependent Note Program, we have not stopped offering individual investment opportunities altogether. We see the eREIT model as an evolution in the core mission of the company. The eREIT provides greater diversification at lower minimums to a much broader group of potential investors."
Fundrise regularly opens up the "window" for new investors into the eREIT in small batches. The platform will tout the number of investors interested in subscribing – something that is allowed on a first come, first serve basis. In an SEC filing dated March 28th, Fundrise revealed it had raised total gross offerings in equity of about $8.6 million, including a $200,000 private placement to their sponsor Rise Companies and Fundrise LP, an affiliate of their sponsor. An additional $2 million has been accepted but not settled.
TRD stated that $28.9 million in had been raised for the mortgage eREIT.
At year end of 2015, Fundrise had originated over $60 million and $6.6 million in its "facilitated" program.
Fundrise has had a bumpy year.  Several months back, co-founder Dan Miller (Ben's brother) departed the firm for undisclosed reasons.  Fundrise has also accused a former CFO of extortion. A claim that was very publicly rebutted in the Washington Post.
https://www.sec.gov/Archives/edgar/data/1648956/000114420416083895/v432558_253g2.htm