China's internet finance industry continues to grow while encountering ongoing challenges as fraud remains prevalent in the loosely regulated sector of the finance industry. Dominated by peer to peer lending (the largest in the world), as of March over 3900 platforms were counted by WDZJ (other estimates differ) with about 950 having problems. While rules are tightening and new entrants are slowing, the government is starting to pound the table regarding a looming crack-down where bogus platforms will be shuttered and those operated poorly may be forced to close. Of course, the remaining platforms should gain in traction and consumer trust as the dodgy platforms are washed out of the system.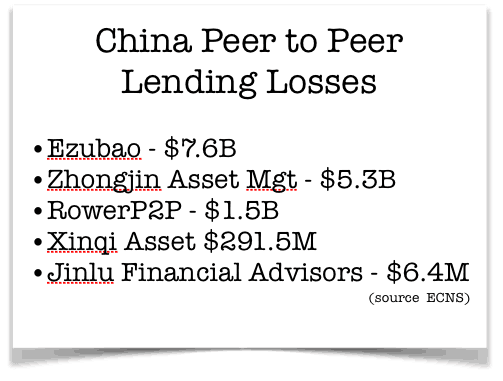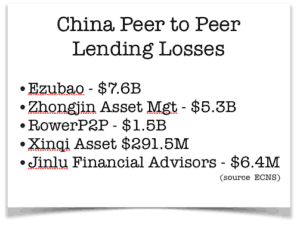 While the largest alleged fraud in the P2P sector remains Ezubao at a loss of about 50 billion yuan, other "smaller" platforms have run afoul of the law. According to ECNS, earlier this month the police raided  Zhongjin Capital Management.  Apparently several employees were arrested under allegations of fraud. Another peer to peer lender, ironically named "Easy Richness", had its accounts frozen by authorities as it was accused of taking deposits illegally. This all comes as the Chinese authorities are considering "unprecedented" actions against internet finance platforms they deem problematic. These actions are said to take up to a year and will be coordinated across multiple government agencies. During 2015, ECNS stated that the China court system dealt with an astounding 1.42 million cases involving peer to peer lending issues.
Meanwhile, some internet finance firms are taking their own actions to combat fraudulent borrowers. Lenovo has launched the FIDO or Fast Identity Online Alliance. The idea is provide an industry standard process for user verification. The service could be used for payments as well as the other online financial firms. It was reported that as of this month over 150 digital products from large, well known companies are integrated with FIDO.
Last week, Dianrong announced a borrowers blacklist. Individuals who have not repaid loans will be singled out and identified. Not only will lenders see who they are – there will be an added stigma of being outed as being in default on a loan.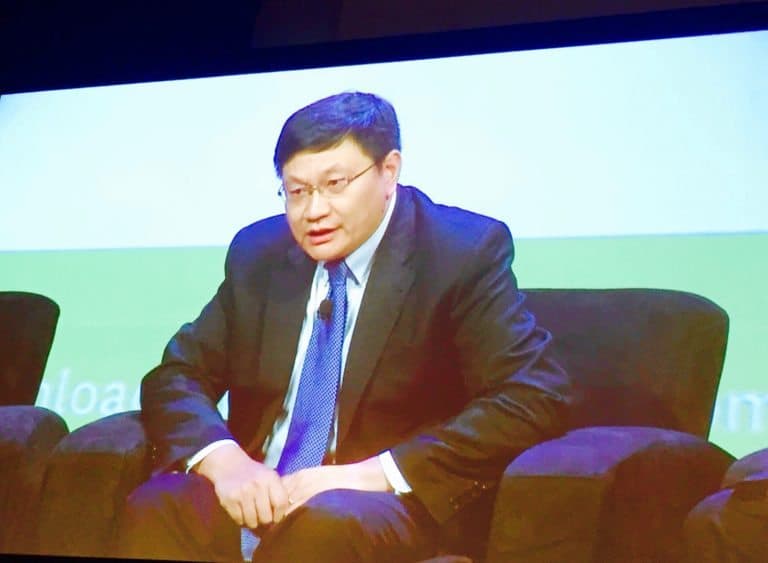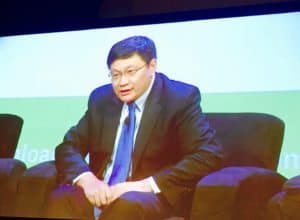 As the industry starts to settle down and the rules tighten up, well-managed firms will consolidate control over the online lending industry and things should start to settle down.  But even more important is the fact that online lenders are imperative to growth and evolution of the Chinese economy. Ning Tang, founder and CEO of CreditEase, the largest and oldest Chinese peer to peer lender, recently stated;
"Internet finance is key to China's economic transition. It is not possible to have grassroots entrepreneurs in China without it."
Sponsored Links by DQ Promote