Real estate crowdfunding platform RealtyMogul.com is reporting the sale of two properties: Jackson Industrial Park in Indianapolis and Cumberland Metro Office Park in Chicago.  Chicago-based real estate firm Brennan Investment Group purchased both properties with financing provided by RealtyMogul. The two properties have been sold to an unidentified purchaser providing solid returns for investors. According to information provided by RealtyMogul.com, the Chicago property delivered an IRR of 20.2% and the Indianapolis property experienced a 33.5% IRR.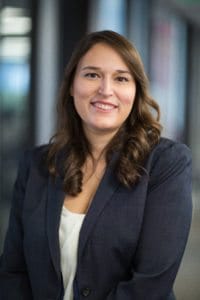 RealtyMogul CEO and co-founder Jilliene Helman called the results "outstanding";
"We define our core purpose here at RealtyMogul.com as "access through innovation", but access is not enough – it's also about what you give investors access to. Our goal is to present our investors with investment opportunities that deliver attractive risk-adjusted returns while always keeping investor protection in mind. With these two transactions, we've done exactly that."
Investors participating via the RealtyMogul.com platform contributed equity capital to help Brennan Investment Group finance both acquisitions. A total of 58 qualified investors were said to have participated in funding these two projects.
The Cumberland Metro Office Park property was originally purchased in November 2014 for $18.5 million. It was resold for $23.4 million or 26.5% more. Jackson Industrial Park was purchased in August 2014 for $7.85 million and resold for $11.8 million, a whopping 50.3% increase in value.
Scott McKibben, co-Founder and CIO for the Brennan Investment Group, said they would continue to maintain an "active investment approach" in the Midwest. "We hope to work with RealtyMogul.com and its investors again in the future,"  stated McKibben.
While success today never guarantees success tomorrow it is certainly a positive thing to hear that investors received such solid returns.
Helman said, "we look forward to participating in more deals like these, which offer strong upside to our investors."
RealtyMogul is an early entrant in the online marketplace for real estate investing. According to their site, approximately $200 million has been raised in both debt and equity via the RealtyMogul.com platform.