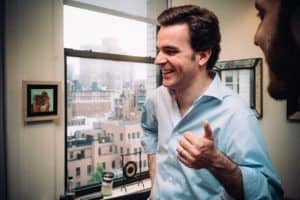 OneVest co-founder and Executive Chairman Alejandro Cremades has published an open letter criticizing the structure and requirements of Regulation CF under Title III of the JOBS Act.  Cremades notes that while the Act appeared promising back in 2012 when the final rules were announced his company was "disappointed with the outcome."
Cremades criticisms are not unfounded.  There remains a risk that Title III retail crowdfunding becomes a funding vehicle of last resort only utilized by issuing companies unable to raise funding from Reg D or Reg A+. Cremades states that "too many strings are attached" and the costs are too high. For these reasons, and more, OneVest / 1000 Angels, has decided to steer clear of retail crowdfunding.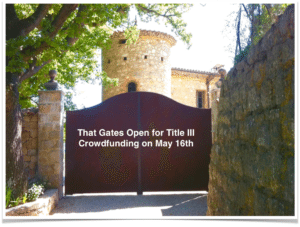 While Title III was saddled with far too many unwieldy mandates that clearly diminish the exemption and impede investor protection, many industry participants believe the rules are "workable". Necessity is the mother of invention and crowdfunding platforms signing up to issue securities under Title III rules will be determined to create an environment of success. With May 16th just around the corner, we will discover soon enough the quality and quantity of early stage companies attempting to raise capital under Title III.
Meanwhile, there is a bill circulating on Capitol Hill labeled the Fix Crowdfunding Act that has the potential to vastly improve Title III – mainly to the benefit of investor protection. Let's hope this bill comes to a floor vote (and passes) soon.
Cremades letter is republished below.
---
Commentary on JOBS ACT Title III
The JOBS Act was born with the aim of facilitating access to capital for startups and small businesses, while giving individuals more freedom to control and participate in investment opportunities, and ultimately create more jobs. The Jumpstart Our Business Startups Act was specifically voted in:
"To increase American job creation and economic growth by improving access to the public capital markets for emerging growth companies."
There are seven titles to the JOBS Act:
Title I ­ Reopening American Capital Markets to Emerging Growth Companies Title II – Access to Capital for Job Creators
Title III – Crowdfunding
Title IV – Small Company Capital Formation
Title V – Private Company Flexibility and Growth
Title VI – Capital Expansion
Title VII – Outreach on Changes to the Law
Title III was implemented in order to provide exemptions for startups and investors enabling businesses to raise funds from non­accredited investors. The funds that can be raised from non­accredited investors is capped and based on the investor's annual income or net worth. So this dramatically increase the pool of prospective investors (99% of the population as opposed to the 1% of accredited investors), but entrepreneurs can expect a bunch of small investments because of the SEC mandated limits.
With the implementation of Title III of the JOBS Act, which is officially available on May 16th, 2016, the general public will be granted access to this financial product that offers high­risk high­reward potential, and where a lower minimum investment will make it accessible to Main Street. For the past 80 years only accredited investors, representing 1% of the US population (or 8 million people), were able to have access to this asset class of startup investments. With Title III implemented, over 300 million Americans will be able to invest in startups.
Title III also lays out rules for Funding Portals; their need to be registered with the SEC, required memberships (FINRA), and prohibited activities to ensure safety for investors.
Implications for Startups
For startups looking to use Title III of the JOBS Act they will need to consider the following:
●  Startups and small businesses can raise up to $1M in a 12 month period
●  Offering of securities must be made via broker­dealer
●  Disclosures and reporting on a yearly basis with the SEC
●  Financial audits that can cost up to $50K if the company wants to raise over $500KDisclosures include the following:
●  Description providing information on officers and directors
●  Information from owners that hold more than 20% of the company
●  Target offering amount and price per share
●  Financial information
●  Financial statementsImplications for Individual InvestorsFor investors that are interested in participating in Title III type of offerings they will need to understand the following implications:
●  Investors making <$100,000 per year can invest the greater of $2,000 or 5% of annual income.
●  Investors making >$100,000 but < $200,000 per year can invest up to 10% of their annual income.Implications for platforms
Platforms that are interested in offering securities via Title III offerings will need to comply with:
●  Educational materials for investors
●  Take measures to reduce the risk of fraud.
●  Make available information about the issuer and the offering.
●  Provide communication channels to permit discussions about offerings on theplatform.
●  Facilitate the offer and sale of crowdfunded securities.The proposed rules would prohibit funding portals from:
●  Offering investment advice or making recommendations.
●  Soliciting purchases, sales or offers to buy securities offered or displayed on itswebsite.
●  Imposing certain restrictions on compensating people for solicitations.
●  Holding, possessing, or handling investor funds or securities.ConclusionWhile Title III of the JOBS Act seemed to be promising back in April 2012 when the law was passed, we at 1000 Angels (a Onevest) company are disappointed with the outcome. We see it will be very challenging for startups to raise financing under this framework that doesn't really adjust to the reality that early­stage startups face and includes a steep cost of capital.

Nowadays startups on average raise, at a Seed stage, in the neighborhood of $2M+. The fact that startups will have a limit of $1M per year will either force them to be under capitalized or conduct another type of offering in parallel to raise the remaining capital from accredited investors, which means more costs from a legal perspective.

Moreover, it is a mistake that startups need to take on upfront costs of up to $50,000 to conduct financial audits before fundraising and before even knowing if they would raise any financing at all. It is a significant upfront risk. Plus, let's say the startups does raise capital via Title III, they will be forced to report to the SEC on a periodic basis, which is certainly not going to be just sending them an email with a brief update on the business. Lawyers will need to be involved and that will cost money, on an ongoing basis.

Overall, we see a very risky and uncertain funding option unfolding for founders, which will inevitably create adverse selection. The best companies will continue to pursue traditional routes that include accredited investors to avoid the regulatory hurdles of Title III of the JOBS Act. Certainly, there may be a type of company that will be suitable to raise capital under Title III and that remains to be seen, but our sentiment is that sophisticated tech founders will avoid this funding option like a plague. It comes with too many strings attached and alternative funding options are less expensive, less risky and more sound financial and time management wise in the long­term.

Also, another sticking point is all these smaller investors will be buying ownership directly in the company. Meaning no investment vehicles can be leveraged to pool investor funds into one clean cap table entry under Title III. This represents a potential nightmare for founders. It crowds the cap table, it causes more administrative work, it will likely take more time out of the founder's day to manage investor relations and it opens up the company to greater liabilities in terms of potential lawsuits down the road.

For this reason, we decided to launch 1000 Angels to stay as far away as possible from Title III of the JOBS Act. 1000 Angels is a private digital investor network connecting accredited
investors with early stage investment opportunities in highly vetted companies. Unlike most equity crowdfunding platforms that typically charge a brokerage fee to startups on the funds raised, 1000 Angels does not charge fees to founders, which eliminates the adverse selection problem. Instead investors pay a flat annual membership fee for access to direct investment opportunities and analysis provided on the platform. By removing fees on the supply we are able to provide superb deal flow quality and ease of execution.

Alejandro Cremades
CoFounder & Executive Chairman at Onevest

Sponsored Links by DQ Promote