Big news for Kickstarter filmmakers! The crowdfunding giant announced on Tuesday one million people have collectively backed more than 12,000 documentary film projects and more than 5,000 of those projects have been successfully funded.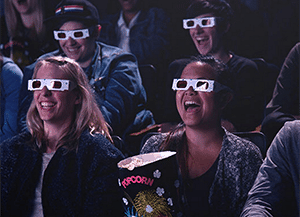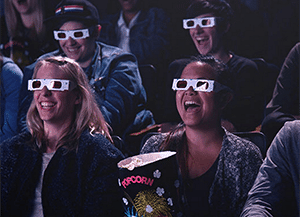 The Kickstarter team declared:
"Thousands of documentary filmmakers have turned to Kickstarter over the last seven years to galvanize communities, engage audiences, and make beautiful films. More than one million people from around the world have now supported their work. Today we're shining a spotlight on some of the amazing things that couldn't have happened without the help of this impassioned community."
Other key facts included:
Documentaries are now backed more than 600 times every day. In Kickstarter's first year, they were backed just 18 times a day.
To date, $120 million has been pledged to documentary film on Kickstarter.
Of the one million people who have supported documentary film on Kickstarter, more than 460,000 of them have backed projects in other creative categories as well.
Kickstarter then added:
"Kickstarter-funded documentaries have been honored on the world's biggest stages, from Tribeca, Sundance, and Cannes to Sheffield, Slamdance, and TIFF. To call out just a few: Alison Klayman's Ai Weiwei: Never Sorry won the Special Jury Prize at Sundance. Sean and Andrea Fine's Inocente took home the Oscar for Best Documentary Short. Rodney Ascher's Room 237played Sundance and Cannes in the same year. And Brian Golden Davis's The Million Dollar Duck won both the Jury and Audience Awards at Slamdance earlier this year. There are dozens more outstanding documentaries you can watch right now."
Sponsored Links by DQ Promote