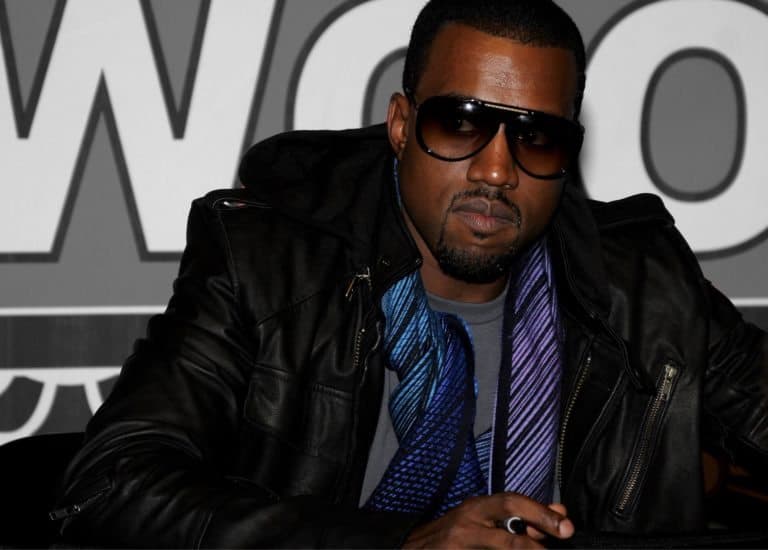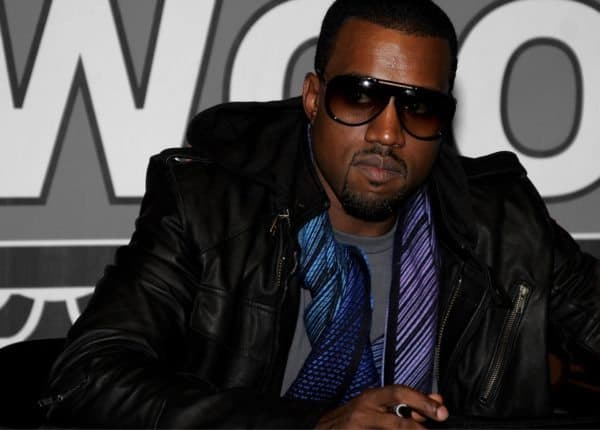 ---
In case you hadn't noticed, crowdfunding is HOT news right now. Regardless of sector or business vertical, if the onus is on raising money then crowdfunding appears to be the contemporary fairy godmother of fiscal aid. If you don't believe me, do a quick google search and you'll see that "crowdfunding is good for our economy" and "property crowdfunding could play an important role in democratising access to the housing market!"
The great thing about crowdfunding is that you can literally raise money for anything and everything. One of the biggest crowdfunding stories to emerge recently centred on US pop star Kanye West. He stated on Twitter that he was $53 million in debt and subsequently fans of the mercurial hip hop recording artist took to crowdfunding to help bail their idol out of the red. At last count there are more than 30 campaigns underway to support Kanye, however only two have managed to raise any money. Amusingly one campaign was actually designed with the intention of raising enough funds to 'send Kanye and his wife's family, the Kardashians, to live on the moon.'
I write this to you my brothers while still 53 million dollars in personal debt… Please pray we overcome… This is my true heart…

— KANYE WEST (@kanyewest) February 14, 2016
Joking aside, having recently undertaken a successful crowdfund ourselves at Pocket App, I thought I would share some insights.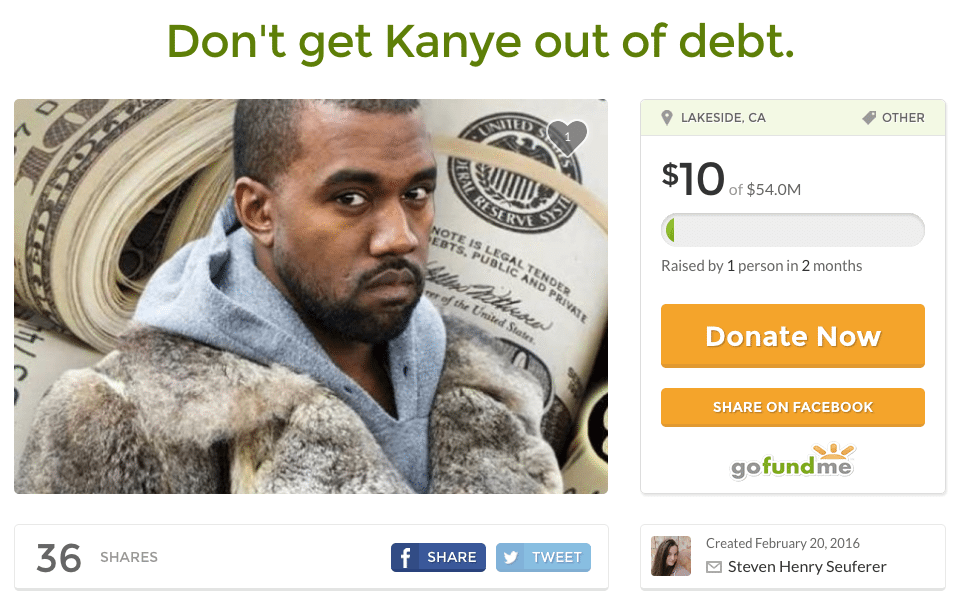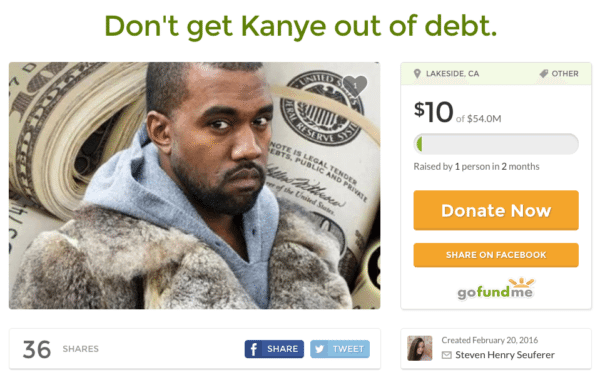 Crowdfunding is by its very definition "the practice of funding a project or venture by raising many small amounts of money from a large number of people, typically via the Internet." Every crowfunding campaign has a set goal amount of money and a fixed number of days. Once the project is launched each day is counted down and the money raised is tallied up for investors and potential investors. The idea being that the campaign creator forms a unique community of likeminded individuals who see fit to invest in their campaign. Instead of traditional investors, these campaigns are funded by the general public, typically through two phases. Firstly the private launch and then the public launch.  The private launch involves eliciting funding from friends, family, acquaintances and any other primary connections. Once the campaign achieves traction, the secondary or 'public' launch seeks investment from secondary contacts and other unrelated people who support campaigns they believe in.
So why did we decide to undertake a crowdfund?
As the UK's largest independent app developer, Pocket App experienced several years of rapid growth, working with clients as diverse as Coca Cola, Samsung, Adidas, Queen Elizabeth Olympic Park, and many more. We were keen to make the leap into the super-premium space and, although a profitable organisation, the ambitious transition would require more investment than we had readily available from reinvested profits alone. So, with that in mind, we decided to embark on a crowdfunding campaign to raise £750,000.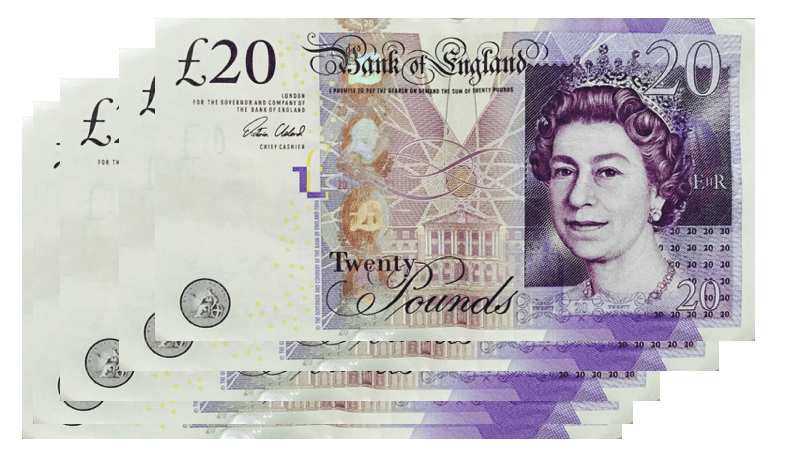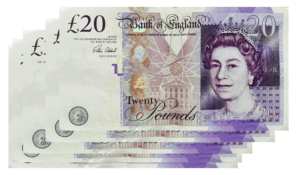 Having decided to use crowdfunding platform, Seedrs, we knew that how we executed the campaign would be crucial as success is dependent on exciting the crowd. Our planning and diligence paid off – we are now overfunded.
For those that are thinking about embarking on a crowdfund, here are six top tactics to set your campaign up for success:
1.    Create a detailed marketing plan before the campaign goes live. Include a list of every potential investor you can target – friends, family, customers, partners/suppliers, previous investors and so on.
2.    Create a plan of how and when you will contact these people. This will help the campaign gain and maintain momentum as it's important to remain on the front pages of your selected crowdfunding platform for the majority of your campaign.
3.    When you prepare your messaging be aware that there is a long list of 'dos and don'ts' attributed with crowdfunding. For example, you cannot directly ask somebody to invest in your campaign so you need to take this into account upfront.
4.    Schedule your social media, PR and marketing activity for the whole campaign before you go live. 60 days might seem short but it is a long time to sustain momentum. Don't publicise all your news in one go, drip feed through social, short video clips, news announcements and blogs throughout the duration of your campaign.
5.    Create a crowdfunding database of target journalists and publications and get your message out there.
6.    Have an investor pack ready inclusive of case studies, press releases and business plans in case a potential investor wants to take a look at your paperwork before parting with their cash.
The above list of course is far from exhaustive, however it does give a taster of the activities that will need to be in place before you embark on a campaign. Take it from me, we have now exceeded £800K and are overfunded so I know this advice works.
Happy Crowdfunding!
---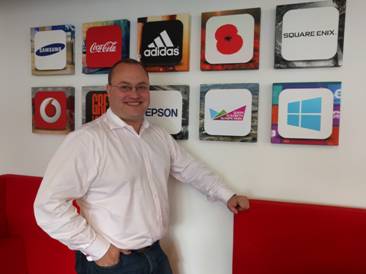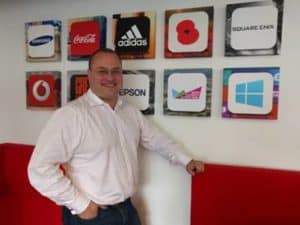 Paul Swaddle is a self-confessed 'gadget geek,' he has been working at the leading edge of mobile technology for the past 15 years. He co-founded Pocket App, the UK's largest independent app developers, in 2011 to bring the creative and technical development elements of mobile technology together under one roof.  Paul's extensive industry knowledge and renowned reputation in the app development sector resulted in him being headhunted for as a guest judge in the final episode of the acclaimed BBC Television flagship programme, The Apprentice, in 2015. Twitter @PocketApp.

Sponsored Links by DQ Promote