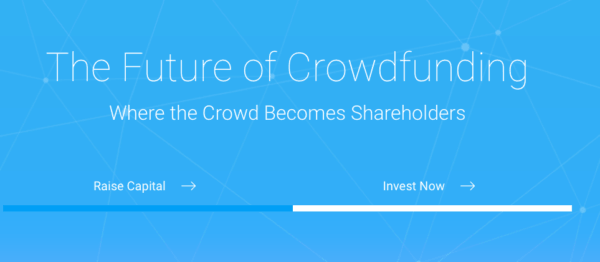 With Title III regulations of the Jobs Act now in affect,
FlashFunders
saw the opportunity and officially relaunched as an equity crowdfunding platform. Now startups can now raise capital from the crowd, accredited, and global investors in a single round on the platform, offering crowd investment starting at $50.  The relaunch gives FlashFunders' clients support from Form-C prep to post-fundraising investor management through FlashFunders Shareholder Services and gives startups the opportunity to reward their customers by giving them a piece of their businesses, transforming them into a supportive network of shareholders.Via email I caught up with FlashFunders
CEO Vincent Bradley
regarding Title III and the crowdfunding industry:
"After 3 long years of waiting, Title III of the JOBS Act is finally live, meaning that everyone —both accredited and unaccredited investors— will now be able to invest in private companies they are passionate about. FlashFunders was created to help companies convert their loyal communities of customers into shareholders for as little as $50. This is a powerful concept that public companies like Apple, Tesla and Amazon have been taking advantage of for years. Since May 16th, private companies will now be able to do the same. From stimulating our economy to providing financial options for innovation in every corner of the country, equity crowdfunding will present benefits that extend beyond individual business ventures. We're look forward to witnessing the positive effects of our evolving industry, and to working with the great entrepreneurs who will utilize FlashFunders to grow."
When asked when relaunching now made sense for FlashFunders,
Bradley
responded:
"Since launching in 2014, FlashFunders has been preparing for the enactment of Title III of the JOBS Act. This day is a pivotal turning point for Americans who previously have been restricted from startup investing due to their income, and entrepreneurs who want to turn their loyal customers into shareholders. FlashFunders has worked tirelessly to create the industry standard for equity funding compliance and after successfully raising nearly $20M for startups to date, we're thrilled to announce our re-launch as an equity crowdfunding platform committed to helping entrepreneurs raise capital from accredited, crowd and global investors in a single round. FlashFunders will offer companies hands-on support from Form-C prep to post-fundraising investor management through FlashFunders Shareholder Services, ensuring a clean cap table and efficient processes for future successful fundraising efforts. As the trend of companies staying private longer continues, this new investment asset class will be a crucial addition to retail investor's portfolios. FlashFunders' transparent offering pages and streamlined investment flow will enable every American adult to own a piece of a company they believe in before it goes public. FlashFunders is more excited than ever to work with entrepreneurs pushing the boundaries, and to provide equal access to investing and funding for all."
Announcements are pending regarding 
new startups
 planning to crowdfund on the platform.