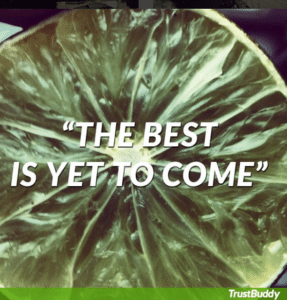 TrustBuddy, a peer to peer lending platform that spectacularly collapsed into bankruptcy last year, has been in the hands of bankruptcy trustees since its demise.  The entire saga became a cautionary note on the emerging online lending industry. Trustbuddy, a publicly traded entity, entered a death spiral as legal authorities were notified regarding alleged loan irregularities.
Since that time the Swedish law firm of Lindahl has been engaged in sorting out the accounts. Thousands of investors were obviously interested in recouping as much of their money as possible.
Today, according to multiple reports, Lindahl attorney Lars-Henrik Andersson, has recouped SEK 50 million that will be returned to investors on a proportionate basis. Importantly, reports indicate that no embezzlement occurred and the issue appears to be more with mismanagement.  The issue, as clarified by Realtid, seems to have been poor accounting of funds and a lack of segregation when dealing with investor funds.
As quoted in Breakit, former TrustBuddy CFO who was only with the company for a few short months prior to the bankruptcy, stated;
"It is moving forward, but exactly how much we will get back is hard to say. But we have a five-year horizon."
There remains a considerable amount of funds that are outstanding and lenders in various countries are still hopeful of recouping more.  Realtid said there have been many bad loans the trustees have been unable to recover.

Previously it was announced a group of investors had banded together to attempt to capture the bulk of the outstanding loans. Breakit reported in February of 2016, this group represented 80% to 90% of the outstanding SEK 300 million.

At one point in time, TrustBuddy held a valuation of SEK 1 billion with 70 employees in five different countries.  A final report on what was uncovered is expected this summer.

Crowdfund Insider emailed the trustees earlier this week requesting more information.

Sponsored