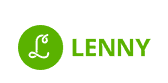 Just in time for graduation, Lenny, an app that offers credit lines to Millennials, announced a partnership with FICO (NYSE: FICO) to provide students and post-grads with their FICO® Score, the standard measure of consumer credit risk.  Founded in 1956 and based in Silicon Valley, FICO is leader in the use of predictive analytics and data science to improve operational decisions. Through its app, Lenny users may now access their FICO® Scores at no cost, learning where they stand financially and how they can build credit history accordingly.
Lenny noted how many college students and graduates enter the 'real' world not realizing how their credit score will affect their entire adult life: thousands of Millennials are graduating college and entering the workforce with poor credit or no credit at all. According to NerdWallet, about one third of Millennials have never even applied for a credit card, which means they are not building credit and will have a hard time when they need a credit history.
"Millennials struggle with achieving good credit, a critical piece when making major life purchases. Lenny aims to make financial empowerment a key focus, not an afterthought, for a generation often overlooked by financial institutions and products," commented Lenny Founder and CEO Joe Bayen. "Giving our users free access to their FICO® Score is just one more step in our commitment to helping young adults succeed financially."
Lenny users can view their FICO® Score as well as a historical graph representing how their score has changed over time. FICO® Scores range from 300 to 850, with higher scores representing lower credit risk and eligibility for preferable credit terms.
"By providing FICO® Scores to young adults, Lenny is demonstrating its leadership and commitment to this important group of people as they embark on their financial journeys," explained Jenelle Dito, FICO principal consultant. "As young people move through life, access to financial services becomes increasingly important. It's crucial that they receive the kind of education and service that Lenny provides in order to understand their creditworthiness in the eyes of lenders. Naturally, that begins with knowing their FICO® Scores – the scores used in more than 90 percent of lending decisions in the U.S."
Lenny offers credit lines ranging form $100 to $10,000, with zero percent interest when balances are repaid in full and on time and uses a credit-deciphering algorithm to determine risk. Once a credit line has been approved, users can cash out to their bank account or instantly pay their friends using the P2P payment function.