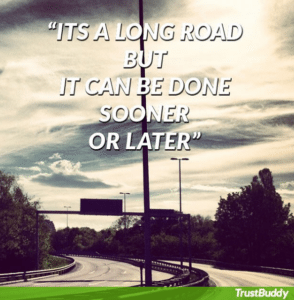 The Trustbuddy bankruptcy saga has been a challenging affair for the entire peer to peer lending industry – not to mention the beleaguered investors who lost money in the process. Today it appears that Trustbuddy is closing the door on another chapter of its rise and fall as Northmill has purchased the Trustbuddy platform.  Northmill revealed its bid for the platform in December of 2015.
According to multiple reports, Northmill paid under SEK 10 million – below trustee expectations on a sale.  Commenting on DiDigital, Markus Eriksson of Northmilll stated;
"We're not going out with exactly how much we have invested in the technology but I can say that the price was below the 10 million kronor."
Bankruptcy managers had hoped for a sale of between SEK 10 to 15 million.
The code base that managed the lending platform's features and functionality was described as "high quality".
Erkiksson said the platform was developed in 2006 and was well maintained.
"We know, in other words how time consuming it is to develop good technique to keep at least the same level of security as the banks. After careful analysis of the technical platform we bought, we have determined that the code is high quality, which we value in our ongoing investment in the Fintech area."
Northmill did not specify their exact intent as to how they would capitalize on the acquisition. Northmill is a Swedish fintech company that seeks to redefine banking for the internet era. Launching their own P2P lending platform was described as not  "an impossible scenario."

The technology behind the Trustbuddy P2P lending service has been on the auction block for some months now.  Other bidders were said to be SMS Loan, Solid Venture Capital, and 4Finance.

A report on the wind-down of Trustbuddy is expected later this year.  Initial reports have indicated no acts of fraud occurred during the collapse but more of a confluence of poor management by Trustbuddy executives.

Sponsored