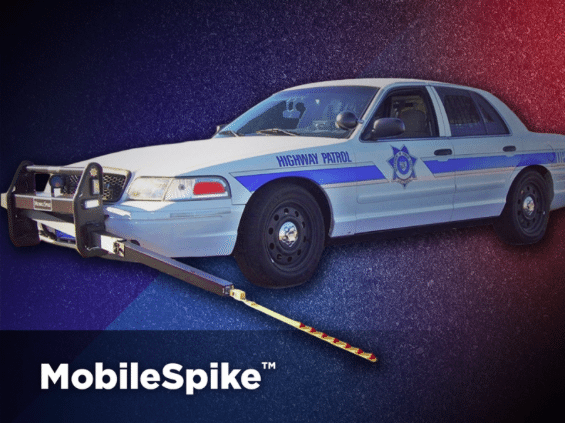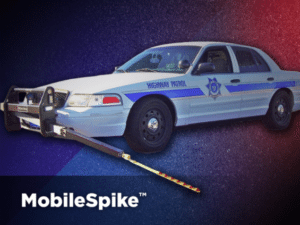 Dukes of Hazzard beware. The White Bronco? No match for the MobileSpike. MobileSpike Technologies Inc., a law enforcement technology company, launched an $1 million equity crowdfunding campaign on FlashFunders to fund the production of its patented tire-deflation-stick technology.
The MobileSpike is mounted on the front of police vehicles and allows police to disable fleeing vehicles with the push of a button. Law enforcement can quickly terminate a pursuit using the retractable tire spiking technology at speeds of 15-120 miles per hour. This innovation will save lives of police, suspects and innocent bystanders.
"Title III went into effect only a few weeks ago, yet we're witnessing history being made very quickly. With the floodgates now open for everyone to invest, and the immediate investment activity we've seen on FlashFunders' platform, it's clear that Americans have wanted alternative investment opportunities," commented FlashFunders CEO Vincent Bradley. "MobileSpike is converting their loyal law enforcement community into shareholders, which is a powerful concept that early stage companies can now leverage to grow all aspects of their business."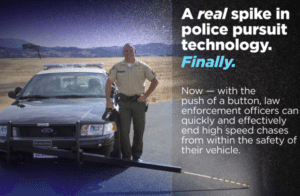 According to the Washington state based company, police currently use a vintage 1940s, manually-deployed spike strip to disable fleeing vehicles. This manual spike strip requires a police officer inconveniently to exit the vehicle and throw the spike strip in the road ahead of a fleeing suspect.  Law enforcement also uses a precision immobilization technique called a PIT maneuver, by which a pursuing officer can bump the rear corner of a fleeing vehicle, causing the driver to lose control and stop. However, both methods are dangerous to law enforcement officers, fleeing suspects and by-standers. In 2013 alone there were 322 deaths from high speed chases according to a USA Today analysis of the Department of Transportation's National Highway Traffic Safety Administration (NHTSA) records. Nearly half of these fatalities each year are innocent bystanders.
"MobileSpike is a patented technology that not only decreases the speed of high-speed police chases, but also shortens the length of the pursuit. MobileSpike is a set of automatic spike strips mounted in the push bumper of a police vehicle," explained MobileSpike CEO Michael Moormeier. "An officer needs only to pull alongside the suspect vehicle for one second, push a button, which automatically extends a spike strip under the fleeing vehicle. He or she then steps on the brakes, and that car will immediately disable. There is no need for a coordinated effort. There is no need for multiple responders, and a single officer with a MobileSpike can disable a fleeing suspect in less than four seconds."
The device has been tested in seven states to measure efficacy in varying climates and terrains. 90% of agencies involved in the beta tests ordered additional units. MobileSpike aims to tap into the more than 16,000 law enforcement agencies and over 400,000 police vehicles in the United States, securing profit margins of more than 50% on each device. MobileSpike hopes to sell 9,000 units in the near future. Capital raised  — just over $22,824 to date –through equity crowdfunding will be used to fund operations and produce the first batch of inventory. MobileSpike's Flashfunders' campaign closes 22 July 2016.

Have a crowdfunding offering you'd like to share? Submit an offering for consideration using our Submit a Tip form and we may share it on our site!

Sponsored Links by DQ Promote