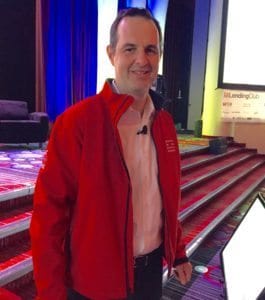 Reuters is reporting that former Lending Club CEO Renaud Laplanche is seeking financial backing to purchase Lending Club (NYSE: LC) and take it private. According to the report, Laplanche has been in discussions with various banks and private equity groups about financing a bid for the beleaguered platform.
Lending Club became a public company in December of 2014. The event was labeled a "watershed moment" for the marketplace lending industry.  Shares in Lending Club initially gave the online lender a valuation of around $9 billion.  Today Lending Club has a market cap of just a fraction of that number at around $1.7 billion.
Laplanche stunned the entire marketplace lending industry when he was forced to resign last May from the company he founded.  Revelations of improper loan management, an undisclosed investment in a company that invested in Lending Club loans and a personal loan to Laplanche to avoid a margin call compelled the board to move quickly and replace him with his lieutenant Scott Sanborn.  The departure of Laplanche could not have come at a worse time as funding channels for loans were drying up and a cornucopia of regulatory agencies began looking for ways to reign in the fast growing sector of finance.  For Laplanche to take dark the company he previously took private would be an astounding reversal of events.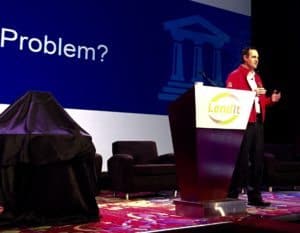 While Laplanche may be holding talks with potential backers in his ambition to regain control the regulatory and legal challenges surrounding any possible deal will make an acquisition dicey, to say the least.  But as the saying goes, you buy when there is blood in the streets, and this certainly applies to Lending Club shares.
Some industry followers believe an IPO for Lending Club was driven more by hubris than need. Lending Club became the "first" marketplace lender to go public but also entered the arena of ongoing public filings and added regulatory scrutiny. There is also chatter that international money sees an opportunity to move into the online lending sector.  A good number of Lending Club shares were scooped up by Asian billionaire Tianqiao Chen several weeks back.
Meanwhile, Lending Club management has been working to reestablish investor trust while building new pipelines of capital to fund their loans.  Lending Club announced yesterday they were rescheduling their annual shareholder meeting to a later date as they were not prepared to provide a complete report on the company.