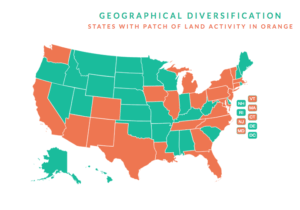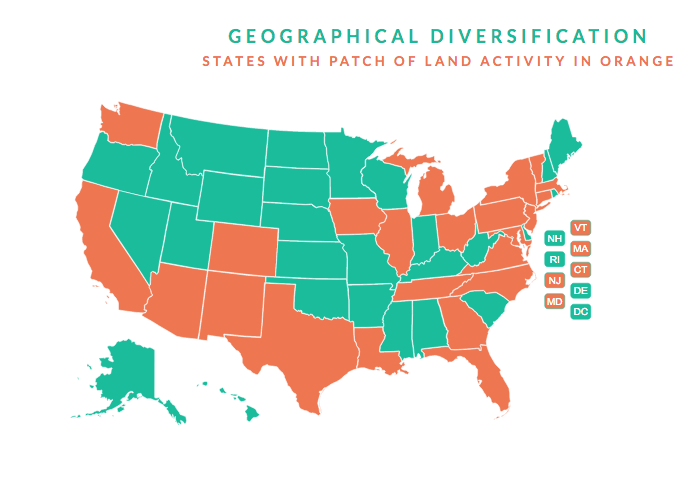 Real estate crowdfunding platform Patch of Land has added institutional investors to its marketplace. According to information provided by the company, Prime Meridian Capital Management and AlphaFlow have committed to investing in the offers on an ongoing basis.  The agreement should help shore up any near-term concern regarding macro-economic challenges. Patch of Land focuses on real estate debt and diversified lending products including short-term bridge, commercial and rental loans.
Prime Meridian Capital Management is an investment management firm specializing in online Peer-to- Peer (P2P) lending strategies. Prime Meridian has remained optimistic regarding the entire marketplace lending industry even while some "banks are pressing pause" on the sector. AlphaFlow is a young company created by RealtyShares co-founder Ray Sturm.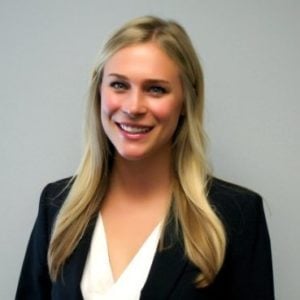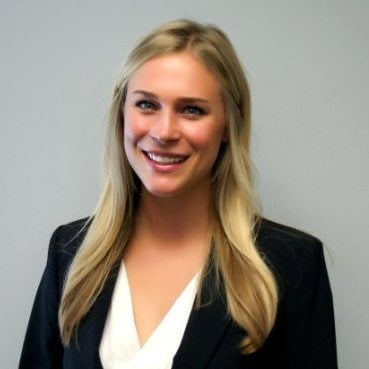 Jillian Jaccard, EVP of Business Development at Patch of Land, said they were experiencing increased interest from institutional investors regarding their "fractional investment product."
"This is because we've built a model that makes fractional investing standardized, accessible, and attractive to even the most sophisticated investors, especially funds that can achieve greater diversification than an individual could," said Jaccard.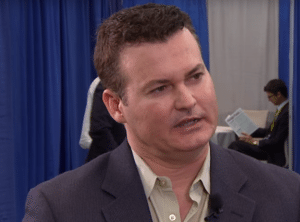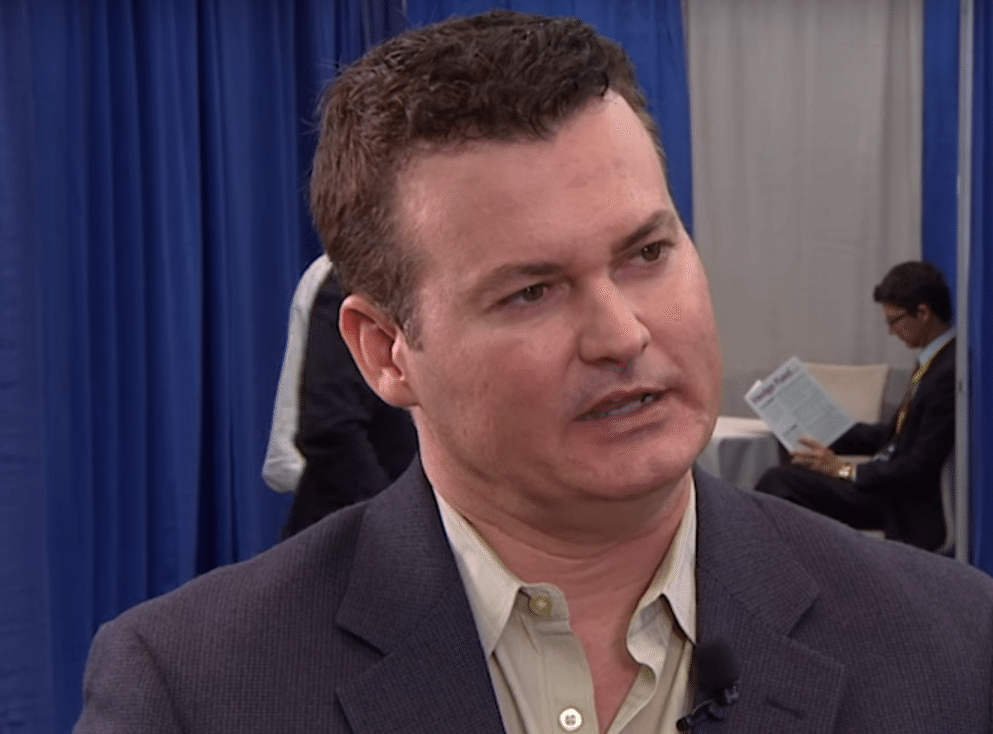 Don Davis from Prime Meridian said they continue to see strong investor demand in their marketplace lending funds.  He described the innovation in online real estate financing as "very promising."
"Patch of Land has proven to be a sound player in the game. This is a partnership we look forward to building and envision strong growth in the future," stated Davis.
Patch of Land is a real estate marketplace lender that uses proprietary technology and data to provide transparent, scalable, and efficient lending solutions. Patch of Land offers borrowers access to reliable capital for residential and commercial real estate projects, while providing investors easy diversification into real estate with low minimums and a best-in-class secured loan structure. For more information please visit PatchofLand.com
Patch of Land has recently gone through a series of executive changes bringing in Paul Dietch as CEO to help manage platform growth.  Dietch was previously a Managing Director at Oaktree Capital Group – an entity with over $100 billion in assets under management.
Patch of Land is one of the early success stories in the online real estate investment space. Patch of Land has funded more than 270 projects totaling $130 million, with an average blended rate of return to accredited investors of over 11%.