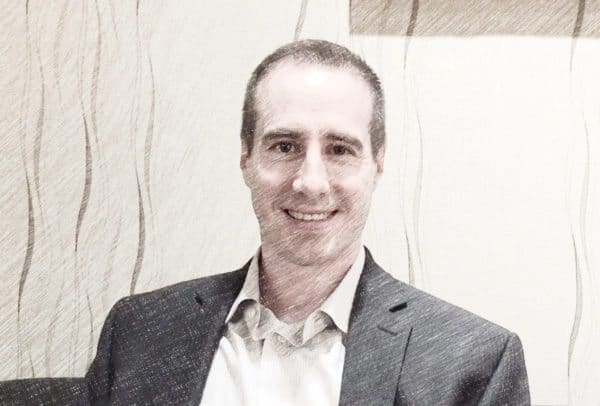 ---
Over the past several months there have been rumblings about impending change at real estate crowdfunding platform Patch of Land.  Following a significant staff reduction, where several well known Patch of Land employees were let go, industry chatter picked up as to what was ailing one of the best known online marketplaces for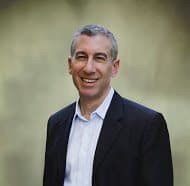 real estate.  Today Patch of Land is announcing the appointment of Paul Deitch as Chief Executive Officer.  Co-founder Jason Fritton will now shift over to Executive Chairman.
Deitch was previously a Managing Director of Oaktree Capital Group where he has been for over 7 years. According to information provided by Patch of Land, during Deitch's tenure at Oaktree assets under management grew from $50 billion to over $100 billion. Oaktree also has an active real estate investing arm.
Online real estate investing is one of the hottest sectors of alternative finance in the United States today.  The recent report from the Cambridge Centre for Alternative Finance (CCAF) put the total of online real estate finance for 2015, both debt and equity, at $1.25 billion. Patch of Land has been one of the most visible and popular market participants in this sector. The platform's forward thinking investment structure and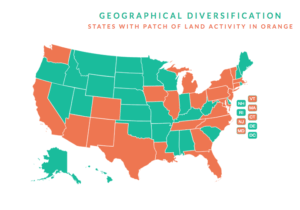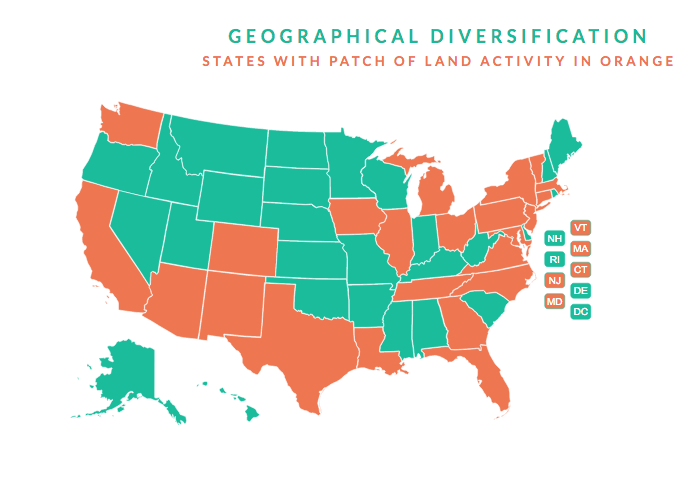 prefunding approach have generated solid investor interest. Last month Patch of Land announced having facilitated over $100 million in real estate finance while returning $25 million to investors. This amount is small in relative terms to the broader real estate market, but Patch of Land has been growing steadily. Starting as a fix and flip platform focusing mainly on smaller renovation projects, Patch has been inching into to bigger deals over the past months, while adding new funding products.
A year ago this April, Patch of Land announced an impressive funding round that included high-profile investors.  Approximately $23 million was injected into the real estate finance company. SF Capital and Ron Suber, President of Prosper, were listed as some of the top investors. In February of 2016, Patch of Land announced a sizable $250 million commitment from an East coast fund. But as 2016 continued, chatter started to surface about a young ambitious platform growing far too fast.
One industry participant commented on the news, telling Crowdfund Insider;
"Change of hands at the helm means more competition. Bringing someone of that caliber will challenge all of us. A wake up call for sure. The industry is maturing."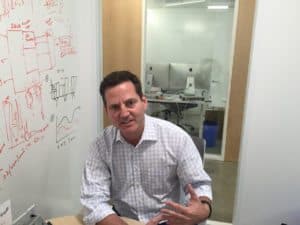 Crowdfund Insider recently reached out to Suber who is highly connected in the global alternative finance sector. He made the following comment on the changes occurring at Patch of Land;
"There are many critical factors to consider before investing in a company: The Team members, their ability to build differentiated solutions, a large TAM with positive unit economics and a fair valuation for all. I found all of the above with Patch of Land"
Crowdfund Insider had the opportunity to speak with Fritton at Lendit earlier this month.  He alluded to the fact that changes were in the offing and new talent was being added to the corporate bench.  Fritton recently emailed us explaining;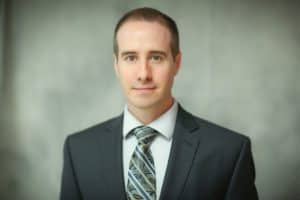 "In just two and a half years, we've taken an idea that started late nights in Chicago, and grown that into a funded startup with $100 million in sales, 500% origination growth, and a trusted partner to both individual and institutional investors. I'm so proud of how far we've come. And now, it's time to go even further. Paul has worked with multibillion dollar companies in finance and investment management, transforming their infrastructure during times of high growth. He believes in our vision and mission, he is excited about the opportunity, and we couldn't be happier to welcome him to the team."
Deitch, via a release, said he was honored to be joining the Patch of Land team.
"We have a huge opportunity in front of us to continue to expand and diversify the firm's solution-based lending platform, which automates many underwriting processes and offers investors transparent, diversified, and understandable investment choices."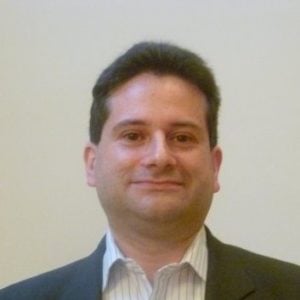 Early investor Neil Wolfson of SF Capital added that Paul understands the value Patch brings to investors "by providing downside protection and diversification."
"Jason and Paul make a great team and I am excited to watch them scale Patch of Land," said Wolfson.
The wider industry of online lending has recently encountered a bump in the road. A fluttering economic recovery and geopolitical challenges have increased the risk paradigm.  Real estate, a sector that has remained a consistent safe harbour for investors, will eventually flatten out. The question is always when. But what remains is the truism that finance is moving online. The antiquated methods of the past are being replaced by far more efficient digital processes.  If Patch can steer clear of unforeseen hazards, then they can remain a leader in the real estate crowdfunding sector.

Sponsored Links by DQ Promote