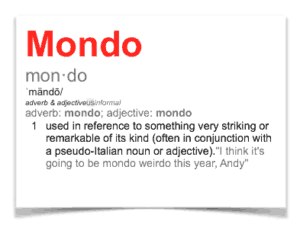 Mondo, the digital only challenger bank that raised an astounding £1 Million in 96 Seconds on Crowdcube earlier this year, is changing its name. While the term "Mondo" embodies something utterly different from traditional banks, the label is being challenged by "an undisclosed company with a similar name." Instead of an internal decision regarding a new moniker, team Mondo is crowdsourcing potential names.
Mondo states;
It can be painful to change the name of a product, but – being the optimists we are – we think this is a great opportunity to come up with something even better. Our commitment to transparency means we'd love your help finding something that will represent us from now on.
We have set three rules to narrow down our search:
The name should start with the letter "M" (we really love our logo!)
The name should represent us and work across different languages and cultures
It can't be Banky McBankface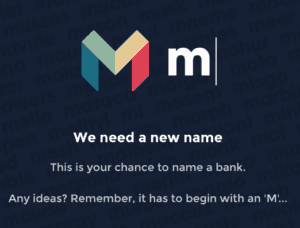 Since Banky McBankface is out, the options are now vastly limited.
Mondo is accepting suggestions from anyone until midnight tomorrow (June 14th).
If you happen to come up with the selected title, Mondo will give you a "special thank you" along with the sense of accomplishment by having named a potential leader in the future of UK banks.