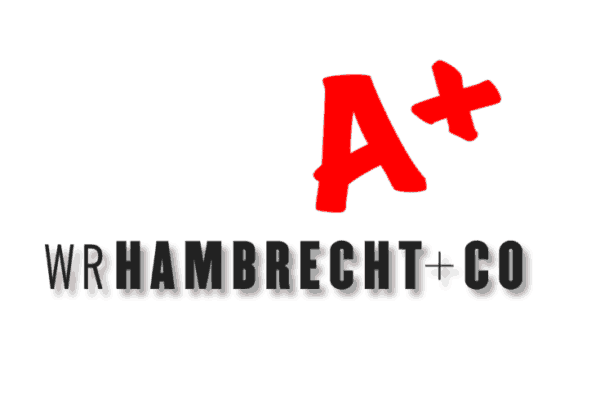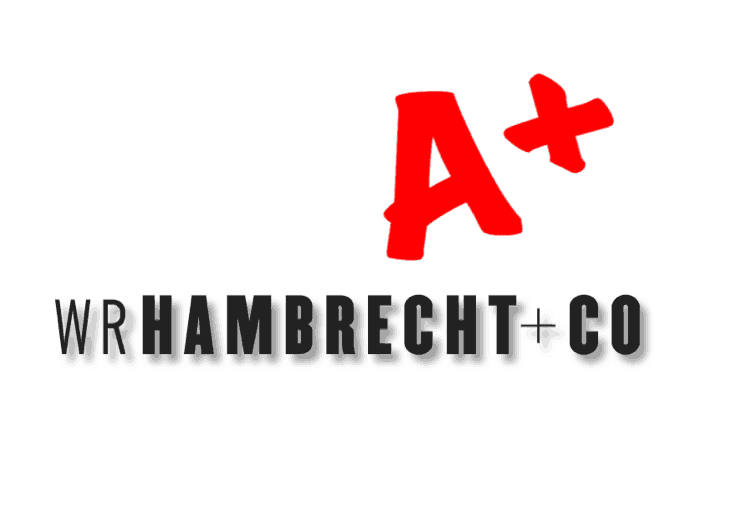 WR Hambrecht + Co is a bit of a Silicon Valley legend. Industry icon and firm namesake, Bill Hambrecht, was one of the first bankers to recognize the potential of Silicon Valley tech companies. He went on to help take public a litany of well-known companies including Apple. In 1998, Hambrecht founded WR Hambrecht + Co and is credited with helping to persuade Google to use a Dutch auction IPO, an unconventional approach but one designed to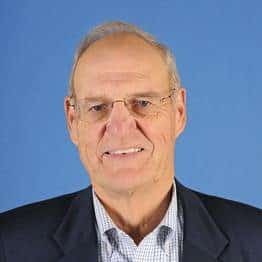 allow access to shares for ordinary investors. While this process of doing an IPO never quite took off, it proved that Hambrecht was willing to challenge established rules to provide creative methods of finance.  Today, WR Hambrecht continues to seek out innovative paths to facilitate access to capital and access to investment opportunities for retail investors.
When the SEC fulfilled its mandate to update Regulation A rules, under Title IV of the JOBS Act, WR Hambrecht celebrated. The company stated;
"The SEC dusted off and fixed an old exemption from the securities laws and has just made it a lot easier for small and emerging companies to raise capital by selling debt or equity securities to the public. Regulation A was never used much before, but in its latest incarnation, and unless the lawyers manage to mess this up (a possibility), there's a great chance for it to revolutionize capital raising for small and emerging companies, and investing for individual and professional investors."
Having advocated to fix these regulations for many years, WR Hambrecht was referenced over 29 times by the SEC in the final rules.
Reg A+, as the updated exemption is now known, is playing an important role in the growth and future of WR Hambrecht today.  Hambrecht intends on being "at the forefront of the A+ IPO marketplace as it evolves."
Earlier this week, Crowdfund Insider spoke with John Hullar, Chairman and Managing Partner of WR Hambrecht + Co., to learn more about their vision regarding Reg A+ internet finance.
---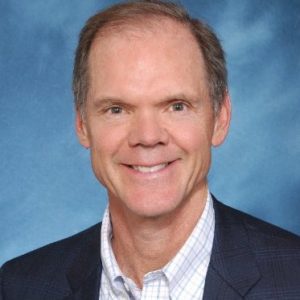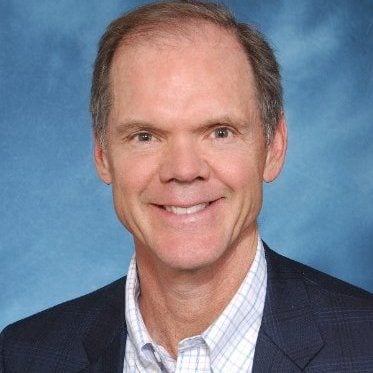 Crowdfund Insider: WR Hambrecht played an important role in crafting the updated rules now known as Reg A+. Please explain how this occurred.
John Hullar: WR Hambrecht + Co's connection to the JOBS Act started in 2009 when our founder, Bill Hambrecht, was asked before Congress to advise them on ways to open the IPO market for small businesses to give them access to capital in order to expand and create jobs.  His recommendation was to reform Regulation A, which had been in place since 1934, to make it easier for small companies to access growth capital.  Regulation A under the old rules was rarely used since it only allowed a company to raise up to $5 million through Blue Sky laws.
Legislation mandating changes to Regulation A ended up as Title IV of the JOBS Act in 2012 and in 2015, revisions to Regulation A, often called Reg A+, became effective, and the world changed.  Reg A+ allows companies to raise up to $50 million from the public markets.
Bill Hambrecht's vision for Reg A+ as a means to give access to capital for growth companies and to open up IPO investing to the public is now being actualized and we are bringing Reg A+ IPOs, popularly being called Mini-IPOs, to market.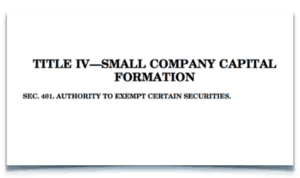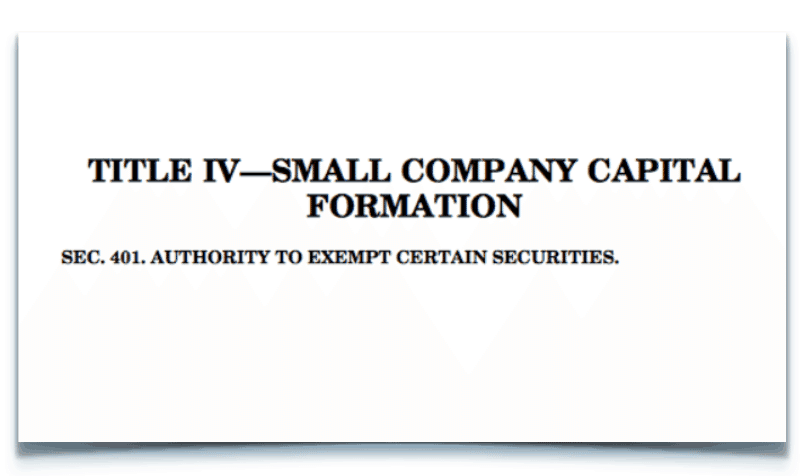 Crowdfund Insider: Your firm is now targeting smaller issuers who may benefit by using Tier II of Reg A+. How much interest are you receiving?
John Hullar: We believe there is a large backlog of growth companies looking to raise up to $50 million in an efficient and cost-effective process.  WRH+Co currently has five Reg A+ IPOs already submitted to the SEC for qualification and several other preparing a Form 1-A for submission.  We receive several incoming calls each week from companies that can benefit from our platform.  Law firms, banks and venture capitalists working with growth companies believe that there are thousands of companies that can benefit from this process.
Crowdfund Insider: WR Hambrecht is very selective in the issuers you list. Do you have certain criteria for issuers?
John Hullar: We use a qualitative and quantitative screens developed for venture investing.
Crowdfund Insider: Would you consider a Tier I issuer?
John Hullar: Yes
Crowdfund Insider: What are your thoughts on Title III of the JOBS Act? What can be improved?  Would you consider using it?  (note: there is a new bill in process that may raise the exemption to $5 million)
John Hullar: We are not actively pursuing this means of raising capital.
Crowdfund Insider: How important are these new exemptions for smaller companies seeking capital?
John Hullar: The whole point of changing to Reg A was to provide companies with more efficient, cost-effective access to capital, and capital is what enables companies to grow.  Reg A provides an SEC exemption that allows issuers to raise up to $50 million with less costs and ongoing burdens of registered offerings.  It provides management, employees, and early investors with liquidity for their interests and gives investors access to investments in great smaller companies.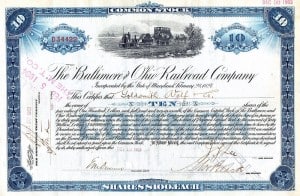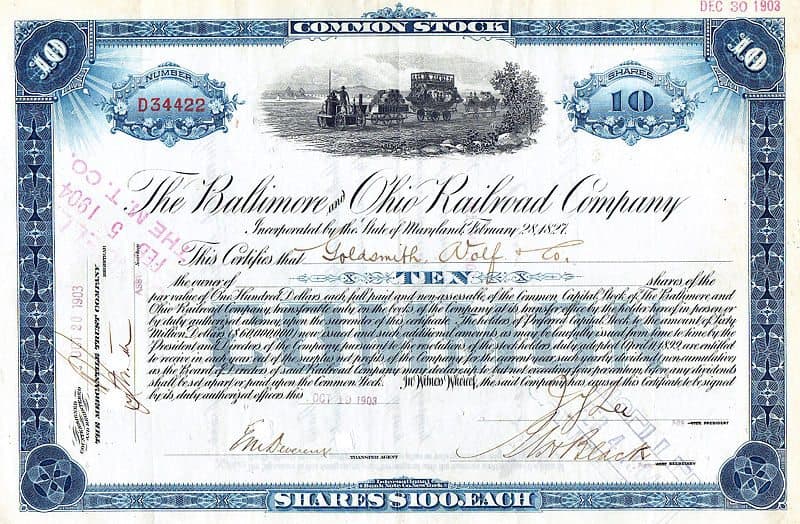 Crowdfund Insider: The IPO market in the US has been tepid at best. Can Reg A+ reinvigorate the smaller IPO market?
John Hullar: Reg A+ IPOs, or Mini-IPOs, by definition are small and therefore the investor audience for those types of issues is different from the typical institutional investor audience that follows the conventional IPO calendar.  Reg A+ IPOs, or Mini-IPOs, mainly because of their size, target a different group of investors who may be less sensitive to volatility in the overall market.
A company can, for example, provide its customer base with the ability to buy securities in the offering, an incredibly attractive marketing component for many issuers.  And it can sell its securities to a broad investor base, not just accredited investors.
Crowdfund Insider: Will you push to migrate all Reg A+ issuers to OTC or NASDAQ following a funding round?  
John Hullar: Securities offered under Regulation A are freely tradable, which makes them more valuable to employees, investors and founders.  This is beneficial for investors but also for issuer constituents, who may be early investors or insiders, seeking liquidity.  The issuers' choice of venue is mostly to do with the size of the offering and the Company's market capitalization.  NASDAQ and OTC Markets Group are eager to provide trading and quotations venues for Reg A+ securities.  We envision a future in which Reg A+ IPOs, or Mini-IPOs, take an increasingly greater share of the overall IPO market for offerings under $50 million.
Today was a big day for Regulation A! https://t.co/qMQp2i5BTN

— Bill Hambrecht (@BillHambrecht) March 25, 2015
Crowdfund Insider: What are your thoughts on giving access to retail investors, as opposed to accredited investors (under Reg D)?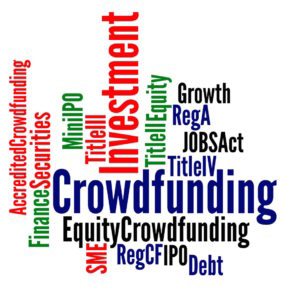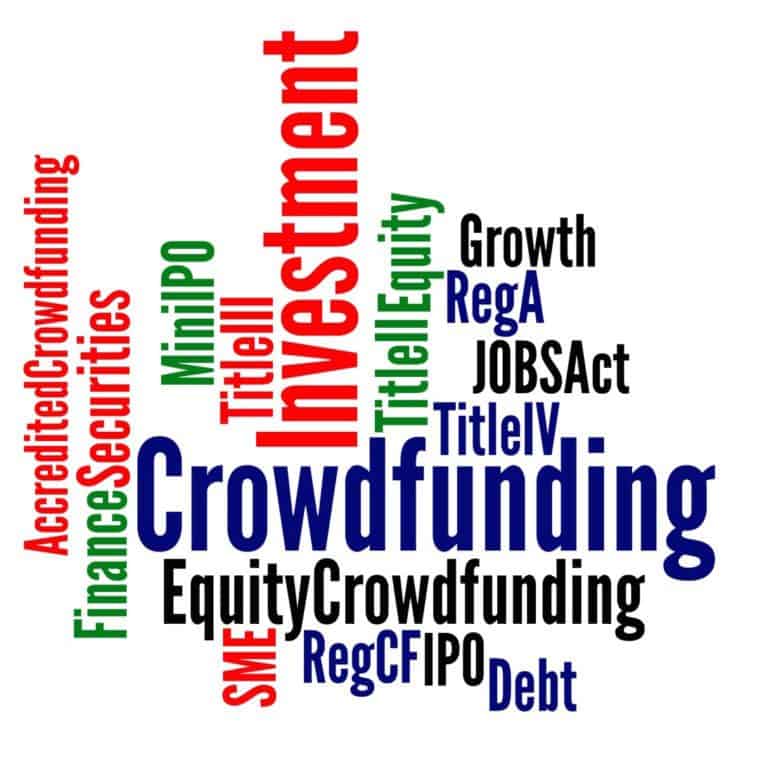 John Hullar: That's why JOBS Act works, it opens up the market.  Reg A+ was intended to help revive the small cap market by allowing early stage growth companies to raise up to $50 million in a public offering through a process that provides streamlined and lower-cost access to the capital markets for the issuer and gives the investor the opportunity to participate in the IPO for these potentially high growth companies.  Other advantages include a more open selling process with the opportunity to "Test the Waters," and the transparency of pre-IPO research available to all investors.  Seeking a broad audience of investors, Reg A+ IPOs, or Mini-IPOs, may include novel selling practices such as the use of crowdfunding, and other internet-enabled methods.  Because the securities offered under Reg A+ are freely tradable, Over-the-Counter ATSes (such as OTCQX, provided by OTC Markets Group) and national exchanges like NYSE and NASDAQ will be used to provide secondary market liquidity.

WRH+Co has developed a hybrid, web-enabled platform for public transactions, under the new guidelines of the JOBS Act, that gives interested investors access to the offering circular and marketing materials as well as the ability to register their interest level and ultimately even invest directly online if they choose.

Crowdfund Insider: What are some additional steps policy makers could take to improve capital markets, specifically for smaller companies?

John Hullar: Create a Safe Harbor for accounting firms and rationalize real liability cost.  Define liability for accountants and lower liability.

Crowdfund Insider: How robust do you predict the Reg A+ market to grow to in coming years?

John Hullar: 2,000 over next 2-3 years.

Sponsored Links by DQ Promote