Last night the Securities and Exchange Commission (SEC) announced they had approved Investor's Securities Exchange or IEX as a national securities exchange. IEX must satisfy certain standard conditions specified in the Commission's order before it is able to begin the process of transitioning its operation to a national securities exchange, including participating in a variety of national market system plans and joining the Intermarket Surveillance Group.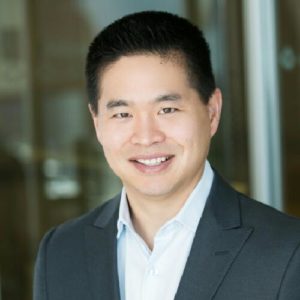 Brad Katsuyama, CEO of IEX who was previously Global Head of Electronic Sales and Trading at RBC, commented on the approval;
"We are thrilled that the SEC has approved our Exchange Filing which puts us on track to commence a symbol-by-symbol roll-out on August 19th, concluding on September 2nd. It's been quite a journey from working in a windowless room with no money in 2012, to launching our ATS, and now completing the lengthy (and I'm sure for many…tiring) Form 1 process."
IEX's mission is to be a "fair, simple and transparent market center dedicated to investor protection." IEX states it is dedicated to transparency.  Their promotional video explains that Wall Street has been "aching" for a solution that does not give an advantage to any given entity. They intend on creating a market that allows all parties to compete on fair terms.  The founders note that every time there is a scandal it generates an avalanche of regulations that makes it MORE difficult for competitors to enter the space while entrapping those who created the scandal inside.
"Wall Street will be disrupted by people working on Wall Street and hopefully we are the start of that era."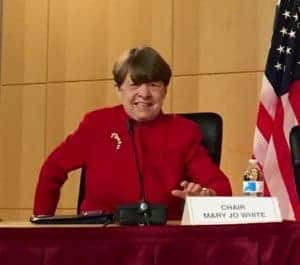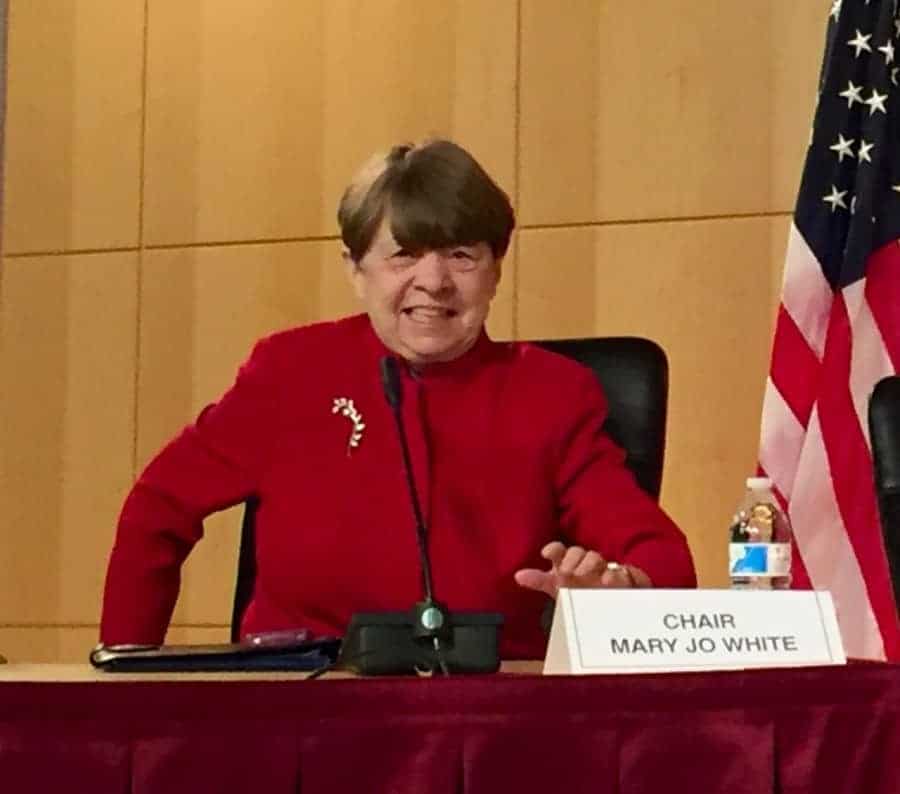 SEC Chair Mary Jo White called the approval an act of fostering competition;
"Today's actions promote competition and innovation, which our equity markets depend on to continue to deliver robust, efficient service to both retail and institutional investors. A critical role of the Commission's regulatory framework is to facilitate the ability of market participants to craft appropriate market-based initiatives, consistent with our mission to protect investors, maintain market integrity, and promote capital formation."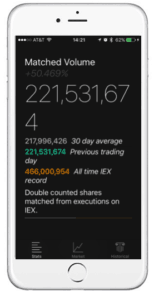 The SEC also issued an updated interpretation that will require trading centers to honor automated securities prices that are subject to a small delay or "speed" bump when being accessed. The SEC determined that a small delay will not prevent investors from accessing stock prices in a fair and efficient manner consistent with the goals of the Order Protection Rule. The SEC interprets "immediate" under Rule 600(b)(3) of Reg NMS as precluding any coding of automated systems or other type of intentional action that would "delay access to a security price beyond a de minimis amount of time."

Sponsored Links by DQ Promote