PricewaterhouseCoopers (PwC), an auditing and consulting company, announced on Monday that it has formed a partnership with Germany's equity crowdfunding platform, Companisto.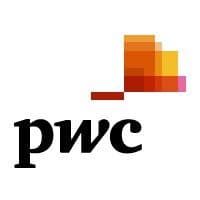 According to the duo, the new partnership is meant to enable start-ups successfully financed through Companisto to get support on all aspects related to their further company development. Companisto co-founder and managing director, David Rhotert, stated:
"By collaborating with PwC, we provide Companisto start-ups with direct access to the expertise of one of the leading global auditing and consulting companies."
PwC partner Holger Kreusch, who specializes in start-up counseling, explained:
"In the start-up scene, contacts are the key to success. Companisto is the leading equity crowdfunding platform and thus interacts with promising start-ups every day. Our partnership and intensive exchange with Companisto will create important synergy effects both for our clients and for the German start-up community, particularly for start-ups in Berlin." 
Rhotert then added:
"PwC is a global player and has access to an excellent network. Because of its start-up initiatives, PwC is just as familiar as Companisto with the needs and challenges of young entrepreneurs. Consequently, we are pleased that we can put future start-ups successfully financed through Companisto in touch with PwC so that they can take the next step in their company's development."
PwC has previously formed partnerships with other businesses throughout the world, including Funding Circle. It seeks to help young entrepreneurs expand their business abroad and get in touch with investors or the public sector. The company is now offering companies that successfully fund on Companisto its support during further development through service packages.