Ferratum has launched peer-to-peer lending in the Czech Republic
– Attractive opportunity for investors to participate in credit portfolios
Ferratum, a mobile consumer loan and small business lender, has launched its new peer-to-peer lending platform FerratumP2P. Ferratum announced in 2015 it had selected Mambu to power its online lending platform.
FerratumP2P is described at opening up a new source of funding independently of the company's own balance sheet. Ferratum states that it will offer investments in credit portfolios.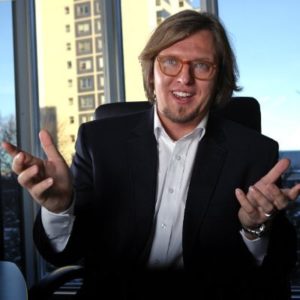 Jorma Jokela, founder and CEO of Ferratum Oyj, explained the product offering;
"We act as sole underwriter and bundle credit portfolios on our new platform. This enables investors in the next step to participate in a particular portfolio instead of a single credit which naturally helps to reduce risk."
As part of its service offering, Ferratum says it will handle all payments and collects possible overdue payments. In addition, Ferratum guarantees to buy back payments that are 60 days past due. The system will secure 85 % of outstanding loans for the investors. Currently investors can participate via FerratumP2P.com in Czech consumer loans, with an expected return of 8.9 % for a 12 Months period.

The minimum investment amount is € 25. The loans provided on the platform are said to range between € 400 and € 1,000 with a payment term of 6 to 12 months.

Currently, FerratumP2P is only available to retail investors but expects to be offered for institutional investors soon as well.

The Finnish Ferratum Group, founded in 2005, offers short-term consumer loans for private customers. Ferratum claims more than 1.3 million active and former customers who have been granted one or more loans in the past and 3.9 million total user accounts in its database (as of 31 March 2016).

Sponsored Links by DQ Promote