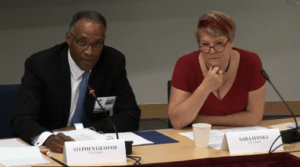 Below is the draft letter from the Advisory Committee on Small and Emerging Companies (ACSEC) regarding the definition of an Accredited Investor. The Committee is working on the details now with one of the suggestions being a test of sophistication that allows a work-around from the current rule that bases qualification solely on wealth metrics.  ACSEC is taking a "do no harm" stance while seeking more thoughtful entry points for more individual investors.
While ACSEC has not finalized their recommendations it appears committee members will propose a more holistic approach to the definition that allows qualification on a professional basis, alongside some sort of formal test to gain accredited status.
"Investor Protection Means Protection from Fraud, Not From Loss"
While the devil is in the details, expanding the definition of an accredited investor is something that needs to be done as the current definition disenfranchises millions of potential investors who clearly have the capacity to manage their own investment decisions.
[scribd id=318729419 key=key-NKMkKeYutXck8PTrTaIQ mode=scroll]