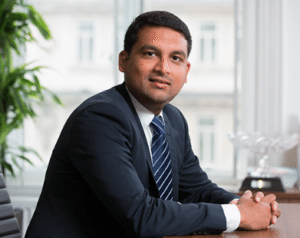 UK alternative lender Nucleus Commercial Finance is providing a £14.5 million finance facility to Industrial Metal Services (IMS), a large steel stockholder, to the tune of £14.5 million.  This may be the largest loan ever for Nucleus.  While the company is claiming to be the largest P2P loan ever, the financing provided by Nucleus is as a balance sheet lender, not true P2P. In fact, AltFi reports Nucleus is not interested in becoming a peer to peer lender having been funded by more than £150 million in debt capital from institutional investors.
Probably the biggest differentiator is the fact that Nucleus is targeting larger companies with structured credit products. Founder Chirag Shah has the background to do it too.   He holds a Masters in Computational Finance from Carnegie Mellon University in Pittsburgh and, prior to launching Nucleus, he was Portfolio Manager at Acheron Capital Ltd, a London-based asset manager.
IMS reportedly turned to Nucleus after realizing there is a new world of alternative finance options available. No longer do you have to head straight to the bank. Mick Welden, a consultant that worked with IMS said Nucleus was well placed to support the SME sector;
"It's difficult to find a lender that provides the same level of detailed financial analysis and range of financial facilities as a bank."
Shah called the sizeable loan "significant" as banks consider the steel sector adverse.  The company explains it turned around the financing very quickly; from introduction to transfer, in about ten weeks.
So probably the most significant thing about Nucleus and the IMS loan is the fact that banks have another alternative lender, challenging them in the UK.