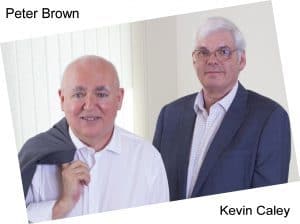 Specialty lender Community Chest has partnered-up with ThinCats on new "Social Enterprise" loans. These loans are designed to provide access to capital for social enterprises seeking to drive community impact while delivering tax-efficient returns to investors who may recieve up to 30% tax relief on the loans. Social Investment Tax Relief (SITR) commence at 30% in the first year of a 3-year loan. There is also the Community Investment Tax Relief (CITR) at 5% per year on a 5-year  loan.
Community Chest was established in 2016 by the ThinCats directors Kevin Caley and Peter Brown with the support and encouragement of ThinCats but as an independent company. Caley and Brown see Community Chest as an opportunity to help fellow investors "put something back" while earning a decent return on their investment and attracting government support in the form of tax relief.
ThinCats described the new offering as being based on "pure P2P principles". Lenders may invest in fixed income securities in established social businesses via an online auction.  In order for investors to qualify for the tax benefit, the loans must be held for a fixed term. Also the tax relief is only available to unsecured loans which is a departure from ThinCats strategy of only offering secured debt instruments. ThinCats believes the Community Chest offers will attract sophisticated investors looking for an innovative tax-efficient investment vehicle.
According to ThinCats, the first deal from Community Chest on the platform is a (CITR) £500,000 loan to ART Business Loans, a Community Development Finance Institution providing funding to SMEs in the West Midlands. One business owner who has already benefitted from ART is Michelin star and Great British Menu winning chef, Glyn Purnell, who was able to open his own restaurant in Birmingham with the finance provided by ART.
Caley, founder and Chairman of ThinCats, described Community Chest as "breaking new ground by providing a unique and tax-efficient way of investing in P2P."
"I believe [these loans] will be popular with investors, while delivering a vital new route to funding for social enterprise right across the UK. I hope developments like this encourage further innovation in the cutting-edge fintech sector, and continue to drive momentum toward a new landscape for lending in the UK," said Caley.
Sponsored Links by DQ Promote