Mortgage marketplace, LendingHome, announced on Wednesday it had appointed Cynthia Chen as its new chief risk officer. Chen has over ten years of experience in providing risk and mortgage underwriting leadership and has held position at various financial institutions including Fannie Mae, Washington Mutual, Ally Bank, and E*Trade. She also served as director of commercial credit portfolio analytics at Capital One and has fintech experience from OnDeck Capital.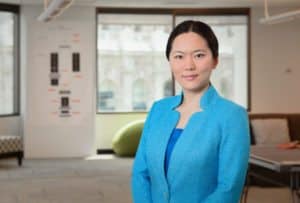 With Cynthia's appointment, LendingHome has also formed a new seasoned mortgage risk team which consists of Chaomei Chen and John Slominski. Chaomei has over 25 years of experience in the financial service industry with a focus on credit policy, risk management strategy and execution, along with decision science and risk operations. She also served as CRO and chief credit office for other financial institutions such as JPMorgan Chase Card Services/Wamu, FleetBoston Cards, and Providian Financial Services. John currently leads LendingHome's risk and credit policy teams as vice president of credit and risk management and brings 30 years of senior mortgage risks and underwriting management experience to the company. He was previously appointed senior vice president of underwriting and default services at Associated Bank, and vice president of credit for Radian Guaranty.
Speaking about Cynthia's appointment, Matt Humphrey, CEO and co-founder of LendingHome stated:
"With the hire of Cynthia as CRO, we've built out a world-class team with deep mortgage and risk experience from some of the top financial institutions in the country. By combining their human expertise with the accuracy and efficiency of our underwriting technology, we're better able to scale our platform to give even more investors access to our high-performing mortgage assets."
Meanwhile, LendingHome also announced the formation of LendingHome Marketplace LLC, which is described as a special purpose entity that offers individual investor protection by reducing risk associated with the company. LendingHome explained:
"At a time of investor uncertainty in the marketplace lending space, LendingHome is seeing the strongest, most diverse capital base to date. In particular, less than six months since launch, its investment marketplace for individual investors now funds over 10 percent of all new loans originated by the company and is growing quickly."
LendingHome went on to add it has fined over $750 million in mortgage loans and has returned over $300 million in principal and $25 million in interest to investors.