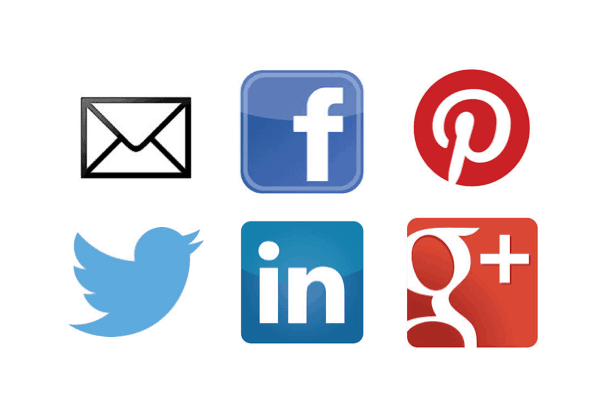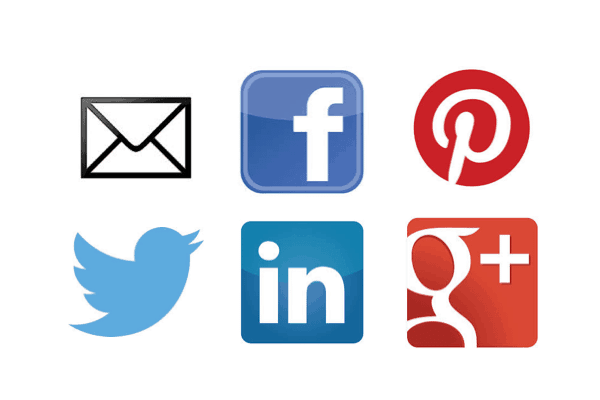 Peer-to-peer (P2P) fundraising rallies your supporters together to reach your fundraising goal, as each person individually fundraises from their own networks.
Since social media is a significant aspect of many people's lives, creating a strategy for all the posting, tweeting, and sharing can help you better reach your donors — and even reach beyond your fundraising goal.
To successfully implement social media into your P2P fundraising campaign, follow these top 8 strategies:
Optimize online components.

Tell a cohesive, simple story.

Use a multimedia approach.

Strategize for each platform.

Post, share, tag, and like.

Set goals for your fundraisers.

Provide toolkits to supporters.

Generate friendly competition.
To learn more about P2P fundraising and crowdfunding, you can check out Crowdfund Insider's Ultimate Guide. Though both P2P fundraising and crowdfunding rely on your supporters, we will specifically discuss P2P fundraising in this article.
Once you've got a good handle on supporter-driven fundraising, keep reading to strengthen your social media strategy and, ultimately, further the success and reach of your campaign.

1.Optimize online components.
Before you can strategize for your campaign, you need to have the right tools in place to support your individual fundraisers.
Optimizing your online components means ensuring that all fundraising pages are functional, user-friendly, and mobile responsive.
Why: 
If your online fundraising is strong, your supporters can look to your nonprofit as a leader in earning donations over the web.
Social media, after all, is an extension of online fundraising.
Imagine how your supporters would feel if your online fundraising page were confusing or full of broken links.
A clear, simple, and effective online fundraising page is a great asset for your supporters. They can use the page as a template when constructing their personal fundraising pages, and they can always link to your page in their social media posts.
You need to have a strong online background to support your individual fundraisers, who may not have the same technological know-how or expertise as your organization.
What you need:
To optimize your online components, you need:
A clear, straightforward, and simple fundraising page.

Your campaign page should focus on donations and how supporters can give. Only include buttons to donation forms, and keep the forms themselves to a single page.
A platform that allows individual fundraisers to create their own giving pages.

Each person who is P2P fundraising for your campaign should be able to create a personalized fundraising page that they can share to their networks. That way, donors will be giving in support of an individual that they care about in addition to your cause.
Active social media accounts.

Your Facebook, Twitter, Instagram, etc. should be active before you begin your campaign. Implementing social media into P2P fundraising is a much more natural process when you're starting from a place of strength. Build from the content and the audience that you already have.
You may need to perfect the pages you already have or bring in some new tools to reach a high level of online proficiency.
New tools will take some research on your part, but looking around for the platforms that work best for your organization can help you optimize your P2P fundraising approach. Qgiv, for example, allows individual supporters to create custom fundraising pages.
In case you're skimming: A strong online background will help your organization lead your supporters toward effective social media practices. After all, if your organization knows what works in the online fundraising world, then you can pass on that valuable information to your supporters and implement it yourself to earn more donations.

2. Tell a cohesive, simple story.
Even though P2P fundraising is the collective, individual efforts of your supporters, you can band them together with a simple, cohesive story.
Social media is a social sphere. People use it as a means of connecting to other people.
Telling a story about the recipients of your aid is the perfect way to engage with social media while reaching your donors.
This story should demonstrate your nonprofit's work and should show how donating to your fundraising campaign can help people in need.
Why: 
Compelling stories add
value
to your nonprofit.
They connect people to people, generating an emotional response that can lead to action.
If people are inspired by the story your supporters are sharing, they'll be more likely to give to your cause and share your fundraising campaign themselves.
Further, a cohesive story will keep your supporters on the same page as they reach out to their networks.
What you need:
To tell an effective, emotionally impactful story, you need:
An individual or a community to focus your story.

Your story should be about a person, not your nonprofit. Choose a beneficiary of your services who's willing and eager to represent your campaign. Center your story around this person, using their name.
An interview with your chosen subject.

How will you know how this person feels about your nonprofit's work if you don't ask them directly? You can use their quotes in your marketing materials, or you can use background information about their life to frame your story.
An accompanying photo.

A powerful photo that captures your subject should be included in your social media posts. Pictures are, after all, worth a thousand words; they can bring your story to life.
A short, postable format.

You want your story to be concise. You can post the story in full on a webpage, but you'll need a one or two sentence summary for Twitter or Facebook. Get to the root of the story:

what is the issue and who is being helped?
In case you're skimming: Telling a story to demonstrate your nonprofit's work can connect people to your organization's mission. In social media fundraising, stories stand out on crowded newsfeeds and generate emotional reactions that inspire people to like, share, and take action.

3. Use a multimedia approach.
Social media is a great tool for reaching a large audience. One of the most effective ways to engage with this audience is to employ a multimedia approach.
Why:
Pictures, video, sound — these elements capture our attention where words can't.
They offer the user a diverse, vivid experience, one that can connect supporters more directly to the cause.
After all, it's one thing to read about children in low-income communities. It's another to see their faces once they've received help from your nonprofit or to listen to them describe their experiences from their own mouths.
What you need:
To create the most effective multimedia strategy, you'll need:
High-quality content.

Videos are powerful and persuasive tools, but they can be time-consuming and expensive. Alternatives like infographics can help supporters understand your mission as well. Either way, the key to remember is that your multimedia content should be

high-quality

. This means that images are clear, audio is crisp, and text is free of error.
A posting schedule.

You'll want to vary your posts to make the most of your multimedia content. After all, three sound bites in a row will get repetitive. Being deliberate about your posting schedule can help you promote diverse, interesting content that will keep your supporters invested.
Creativity can go a long way when it comes to creating a variety of content. You can look to other fundraising ideas to craft your approach as well, but remember to keep your multimedia content simple and digestible enough that it can easily be shared.
In case you're skimming: Multimedia content is a powerful way to present your nonprofit's mission in a way that resonates with supporters. Creating high-quality multimedia content and posting it deliberately can attract new supporters while giving your supporters something that they can easily share to promote your campaign.

4. Strategize for each platform.
Facebook is different than Twitter is different than Instagram and so on.
This point may seem obvious, but all too often, nonprofits post the same content to each site with little adjustment.
Your ultimate goal is the same, but your approach to each platform should differ so that you're using each site to its fullest extent.
Why:
The better you understand your social media platforms, the better you can take advantage of the tools at your disposal.
Different social media platforms offer different opportunities for engagement, and likewise, different opportunities to reach your donors in meaningful ways.
Clarifying your understanding of each platform will help you communicate clearly with your individual fundraisers.
What You Need:
To create a strategy that maximizes the potential of each social media platform, you'll need to consider:
Hashtags.

Even though your content should differ depending on the social media platform you're using, hashtags can consolidate your content and attach it to your fundraising campaign. Create a catchy hashtag and encourage your supporters to use it.
Character-limit copy.

Twitter gives 140 characters on a tweet and 116 characters on a retweet. Instagram gives a whole 2,200 characters, but text is cut from user feeds after 3 lines. Knowing your character limits can help you prepare in advance when writing content so that you don't waste time trying to cram two paragraphs into two sentences.
The right language.

You don't share on Twitter; you tweet. You can like a post on Facebook, but you can favorite a tweet on Twitter. Be aware of the mechanics of each social media site, and don't conflate terms. You'll also need to be aware of general social media terms. Remember, "clickbait" can be a negative term, but "viral" is almost always positive!
Specific calls to action.

Once you have a grasp on social media terms, employ them by creating specific calls to action. Avoid CTA's that state "Follow us on social media." You may even want to focus on one platform per communication. For example, you can invite supporters to like your Facebook page in an email newsletter and ask supporters to follow you on Twitter in mailed materials.
Once you've applied these tips to your social media strategy, you can implement them across your communications.
In case you're skimming: Each social media platform has different language, limitations, and opportunities that your nonprofit should know. By understanding the tools available to you, you can communicate more clearly and effectively with your supporters and donors.
To learn more about integrating social media across your different communications, check out @Pay's guide to nonprofit email newsletters.

5. Post, share, tag, and like.
An active social media presence demonstrates that your nonprofit is engaged with online fundraising, which may persuade more people to get on board with your campaign.
Further, social media gives your organization the opportunity to keep track of the online conversation surrounding your campaign.
Why:
Being active on social media will allow you to support your individual fundraisers.
Liking and sharing your supporters' fundraising milestones and accomplishments shows your supporters that you're engaged with their work and appreciate what they've done for your mission.
Further, consistent posting is a way for you to interact with your supporters and update them on important campaign milestones.
Posting the campaign's success at regular intervals inspires individual fundraisers to keep working toward long-term goals. It shows them that their hard work is being put to good use!
Additionally, interacting with the supporters in your fundraising campaign can convert them into long-term contributors who may even give to your annual fund.
What You Need:
To stay on top of your social media activity, you'll need:
A social media coordinator.

A social media coordinator ensures that your social media communications are deliberate, organized, and effective. If you're a smaller nonprofit without the resources to bring on a coordinator, you can designate the task to a volunteer or create a social media plan that divides tasks among your team.
Tracking tools.

Social media monitoring is the process of watching and responding to content about your fundraising campaign. Tracking tools can help you monitor the conversation surrounding your campaign and score your social media engagement. Hootsuite and Klout, for example, are free tools that help you track engagement.
The rules of operation.

Do you have a process in place for thanking donors? What about for responding to criticisms (which hopefully won't occur)? Standardizing your approach to different types of interaction can help you create a consistent image among your platforms.
Being active on social media is important, but having having a concentrated system in place will help you structure your activity around getting good results.
In case you're skimming: Interacting with your supporters on social media is vital for the success of your campaign and for long-term retention. Using specific tools and maintaining a deliberate system can help you create an informed approach to your engagement and monitoring.

6. Set goals for your fundraisers.
You already have an overall fundraising goal for your campaign, and you may even have individual fundraising goals for your supporters.
But simply having these goals is not enough. You need to set goals in a way that inspires your supporters and anyone who stumbles upon your campaign.
Why:
An overall goal that's clearly displayed on your fundraising page will show supporters how much progress they've made and the amount they still need to work toward.
Likewise, an individual goal establishes each individual fundraiser's role in the campaign. If everyone knows how much they need to contribute to see your campaign succeed, then they'll be more likely to rise to the challenge.
Setting clear goals is the only way for your supporters to meet your expectations.
What You Need:
To inspire your supporters to meet their fundraising goals, you should use:
Fundraising metrics.

The overall fundraising goal should be clearly displayed on your campaign fundraising page. Graphics that show the amount you're seeking can be shareable, attention-grabbing content that spreads your message.

You need this amount; what can your supporters do to make it happen?
Fundraising thermometers.

Fundraising thermometers are great visuals that showcase how much progress your nonprofit has made — and how much more you need to make. A thermometer can help your supporter quickly and easily demonstrate their fundraising status to their friends and followers.
Ultimately, your fundraising goals should be integrated into user-friendly pages that clearly communicate the amount your nonprofit needs.
In case you're skimming: Setting individual goals in conjunction with your overall goal can motivate supporters to meet and exceed your expectations. Visuals that clearly display your goals are easy to post and share, and they immediately communicate your nonprofit's needs.

7. Provide toolkits to supporters.
Providing your supporters with the right materials and tools can help keep your message consistent and clear even as it's shared by hundreds or thousands of different people.
Why:
One of the best things about P2P fundraising is that it allows your supporters to make personal asks to their networks, using whatever methods they choose.
However, providing toolkits to your supporters can help them create the most effective asks.
Toolkits outline tried-and-true methods that your supporters can leverage for their own fundraising efforts. Providing your individual fundraisers with templates allows them to easily relay your message.
What you need:
You can create toolkits to send to each individual fundraiser. These toolkits should include:
Suggested copy.

Create sample posts for each social media platform that clearly and quickly explain the fundraising campaign's story and the supporter's fundraising goal. Supporters can copy and paste the text into their posts, customizing it to suit their personality and needs.
Images.

Provide suggested images that your supporters can add to their fundraising pages or posts. These images should be related to your campaign story.
Suggested posting schedule.

Providing supporters with a posting schedule can help them time their asks effectively. An introductory post, regular updates, and a final ask are important elements to consider in your schedule. You can also offer posting times that may generate more engagement.
Background info.

Make sure all of your P2P fundraisers are on the same page with your nonprofit's mission and the fundraising campaign. Explain what you're trying to accomplish and what your nonprofit can do, as well as the story that will govern your campaign. Keep it concise, yet thorough. Your supporters can reference this information if they're ever in doubt about what to post.
In case you're skimming: Toolkits organize individual fundraisers by providing all of them with the same information and basic social media best practices. They also ease the fundraising process by providing supporters with materials that they can use and reference throughout the campaign.

8. Generate friendly competition.
A little friendly competition can push your fundraising campaign beyond its goal.
Why:
Your campaign is built of individual fundraising efforts. Competition can inspire supporters to fundraise beyond their individual goals.
Further, it's easy for family and friends to get caught up in the fun— they may donate more to see their loved one come out on top.
What you need:
To gamify your fundraising campaign, use:
Leaderboards.

Leaderboards rank your supporters according to the amount they've raised. Leaderboards are a fun, visual means of creating competition between your supporters. After all, there's something satisfying about watching your name rise to the top spot.
Badges.

Badges allow your supporters to celebrate their fundraising milestones. Badges that can be posted on fundraising pages or shared on social media can help your supporters demonstrate their success to their networks.
Recognition.

Recognizing your supporters for their efforts and success is an important step in the fundraising process. Social media allows you to create public posts that recognize your top individual fundraisers.
P2P fundraising takes advantage of our social networks. Friendly competition allows supporters to engage with their networks in a fun-filled way that turns an ask into a challenge.
In case you're skimming: Fostering the competitive spirit keeps your individual fundraisers invested even after they've reached their goals. Simple additions to your campaign, such as leaderboards and badges, can gamify fundraising in a way that encourages more participation from everyone.
A strong social media strategy can help both your nonprofit and your supporters reach more donors. P2P fundraising, after all, is based upon social networking.
Social media practices that compliment and enhance your supporters' abilities to network effectively can push your fundraising efforts well beyond your goals!
---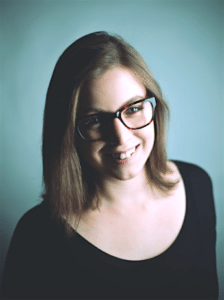 Abby Jarvis is a blogger, marketer, and communications coordinator for Qgiv, an online fundraising service provider. Qgiv offers industry-leading online giving and peer to peer fundraising tools for nonprofit, faith-based, and political organizations of all sizes. When she's not working at Qgiv, Abby can usually be found writing for local magazines, catching up on her favorite blogs, or binge-watching sci-fi shows on Netflix.

Sponsored Links by DQ Promote