On Thursday, online mortgage lender LendInvest unveiled its latest Buy-to-Let Index, which revealed that England's Sunderland is the top postcode area for landlords who are letting properties to students.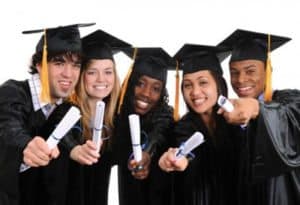 The report observed specifically at 2016 average rental yields, the most important factor for landlords letting to students, in postcode areas with at least one of England and Wales's top universities. LendInvest stated:
"Based on figures for 2016, property investors who invest in properties in Sunderland can enjoy average rental yields of 6.50%. Sunderland is also the cheapest place to invest in in the top 20 student towns, with the average property price standing at just £90,000. The next best area is Manchester, with an average rental yield of 6.2%. Investors here can benefit from significant demand – the city is home to three ranked universities and a student population of nearly 90,000 people. Average property prices in Manchester stand at £135,000. Cambridge may be ranked as the nation's top university, but Oxford offers investors a better return. The average rental yield in Oxford stands at 3.9%, compared to 3.6% in Cambridge."
Christian Faes, co-founder and CEO of LendInvest, added:
"Student towns are an excellent option for investors; there's a steady stream of demand with each new academic year delivering prospective tenants. With A Level results out today and the year's clearing for university places swinging into action, where's best for student lets will be on the minds of many landlords. However landlords need to look beyond simply how big the local student population is. For instance, there are many thousands of students attending universities in London, yet when it comes to rental yields there are far more profitable areas to invest in than the capital."
LendInvest also offered five tips for renting to students:
Aim for a property which has at least three bedrooms. Students tend to rent in groups of three to five people. Having more than one bathroom will also be a big selling point.

Location-wise, look for properties with good access to the university campus as well as basic shops and services.

It's a good idea to ask for a guarantor for each student tenant. That way, even if the student doesn't pay the rent, you can recover it from the guarantor.

Consider using a joint tenancy agreement, rather than an individual agreement with each tenant. This way, if one tenant drops out or leaves, you will not miss out on rent while the room is unoccupied.

Some universities, like the University of Southampton, compile directories of accredited private student accommodation in the area. You will need to comply with certain standards to get onto these directories, but they are a great way of directly reaching suitable tenants.
Sponsored Links by DQ Promote