Real estate crowdfunding platform, RealtyMogul.com, announced on Monday it has appointed Sameer Shamsuddin as chief technology officer and Niall Weintraub as vice president of marketing. Both hires are part of the new wave of talent that it joining the funding platform's Los Angeles office this month.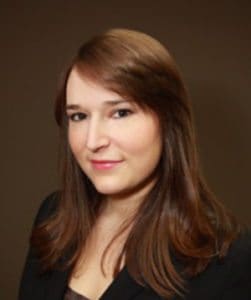 RealtyMogul.com CEO, Jilliene Helman, stated:
"We are fortunate to have these experienced and talented individuals joining our team. Real estate crowdfunding continues to gain momentum and our business is growing in lock step. These two additions to our leadership team help ensure we can continue to grow and create a great user experience for our business partners and investors."
Shamsuddin will focus on leading and growing the company's technology and product organization. Prior to joining RealtyMogul.com, he spent 17 years at GSI Commerce/eBay Enterprise, where he started as Director of Software Engineering and worked his way up the ranks as a product manager and vice president of product management. As CTO, Shamsuddin managed a team of more than 200 tech professionals in Spain, the UK, and the U.S.
Weintraub joins RealtyMogul.com from DogVacay, where he served as the Head of Acquisition Marketing. Prior to this position, he spent five years with Match.com, first as a senior marketing manager at People Media, a Match.com company, and later as Match.com's head of online marketing focused on emerging brands. In his new role at RealtyMogul.com, Weintraub will be responsible for managing the marketing team and for developing and executing key marketing initiatives.
With an additional 10 hires, RealtyMogul.com has expanded its staff by 14.5% since July. Shamsuddin and Weintraub's appointment comes at an exciting time for RealtyMogul.com. Last week, the platform announced the launch of its first online Real Estate Investment Trust ("REIT"), MogulREIT I, expanding its product offerings to include online, non-traded REITs in addition to traditional crowdfunded investment opportunities in individual commercial real estate projects.