On Wednesday, global crowdfunding platform Indiegogo offered some key advice to campaign organizers about the importance of communication, especially after the initiative successfully secure funds and close.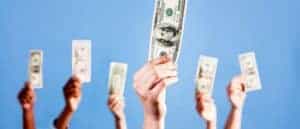 The Indiegogo team revealed that while campaign is finished, the most important thing for organizers to do is to keep backers in the loop during any of the project's production stages:
"Your backers have given their time and money to your project and are excited to see this idea come to life. Every single one of your backers is now your investor. They parted with their hard-earned money on the bet that your idea will one day be a reality. Keep that momentum going by sending out an email thanking them and providing a detailed plan on what you'll be doing and how often you'll be updating them."
The platform noted in order build relationships between backers, campaign organizers should write updates every so often. Updates will also drive more backer engagement:
"Through constant engagement with your backers, you will build a public persona as a trusted entrepreneur, and eventually, establish your business with the help of your supporters."
Indiegogo also stated that communication when it comes to delays and setbacks is critical for projects:
"Your investors know there is a certain amount of risk involved in backing a project. They also know that it's really hard to create something from nothing. What they want to believe is that when things get difficult, you are open and honest with them. In some cases, you might even ask them to help you, since again, who has your back? Exactly. Your investors."
The funding portal went on to add that through open and honest communication, campaign organizers will build relationships with backers that will become instrumental to their success even long after the campaign has finished.
Have a crowdfunding offering you'd like to share? Submit an offering for consideration using our Submit a Tip form and we may share it on our site!