---
Apple, Google, Amazon, PayPal & Intuit Provide the Firepower Behind Fintech Advocacy Group Financial Innovation Now.
Back in the fall of 2015, an announcement was made regarding the creation of a new public policy coalition representing some of the largest names in tech: Apple, Google, Amazon, PayPal, and Intuit.  What was unique about this entity, entitled Financial Innovation Now (FIN), was the mission;
"…to modernize the way consumers and businesses manage money and conduct commerce. We believe that technological transformation will make financial services more accessible, safe and affordable for everyone, and we promote policies that enable these innovations."
In brief, big tech is moving into Fintech and probably in a pretty huge way. And it is about time.
The largest Fintech market in the world is China. A confluence of events and policies have engendered an enormous sector of Fintech where alternative finance delivered over USD $101 billion in China during 2015, as tallied by the Cambridge Centre for Alternative Finance. This number had an astounding growth rate of 319% versus 2014.  In the United States, the total market for alternative finance registered $36.17 billion in during the same period – a fraction of what is taking place in China.
Yet some of the largest alternative finance platforms in China, like Tencent and Alibaba, did not start with finance. Fintech was the natural evolution of their portfolio of online services – like e-commerce. Think Amazon but bigger. While the UK has been the gold standard for Fintech evolution and thoughtful regulation via the Financial Conduct Authority (FCA), China may be best positioned globally to provide services beyond their borders. It is a truism that dominance in the financial markets is not a birthright for the US or anywhere else. Competition is most certainly coming. But too frequently myopic policy makers, both appointed and elected, take a parochial approach to something of significant strategic importance.  If the US wants to remain dominant in finance, everyone, both private and public, must be working together.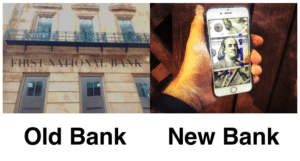 Financial Innovation Now is interesting because it represents the future of finance. Digital, mobile, social. Bricks and mortar – well … not so much. To write off big tech as large corporations using their financial muscle for a seat at the table is too simplistic. Innovative Fintech entrepreneurs and startups have interests that are aligned regardless of size.
Policy needs to be adjusted for the 21st century and not stymied to protect the 19th Century past.  While current policy approaches protect financial incumbents, the good ole days are gone. It is time for the financial future.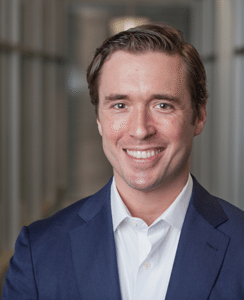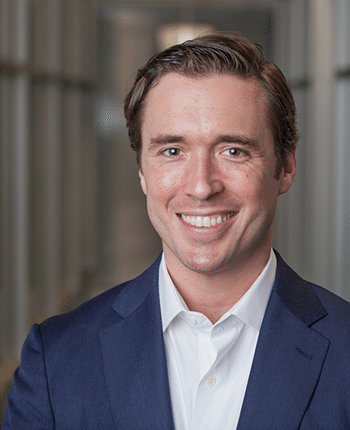 Crowdfund Insider recently spoke with Brian Peters, the Executive Director of Financial Innovation Now. He explained that Apple, Google, Amazon, PayPal & Intuit came together to have their own voice in regulatory discussions on Capitol Hill.  While there have been many discussions on the benefits and challenges of Fintech, there is little when it comes to an organized voice. There is also a need to educate policy makers on what was occurring around the world – especially in the UK with their focused regulatory approach.
Earlier this year, FIN held an event at Google HQ-DC. Attendees came from Hill staff and various government agencies like the CFPB, FDIC, and OCC.  Part of the discussion revolved around why the UK Fintech ecosystem was so advanced.  Part of the discussion regarded the benefits of alternative finance for consumers and SMEs. Congressman McHenry, a consistent consumer advocate and Fintech proponent, gave an "incredible speech" on access to credit and the importance of providing opportunity to flyover country – not just the East/West Coast economic centers.
Peters explained that a single regulator regarding financial regulations is a big help in the UK. In the US we have both state and federal requirements, alongside a growing number of agencies engaged with consumer and business finance; each needing to validate their role in the world.
"There is focused organized leadership in the UK. We do not have that in the US.  Anything you want to do is splintered across the government," stated Peters.
Peters pointed to the fact that the conversation in DC is a little too obsessed with regulatory gaps between traditional and new finance – which is more of miss. There are rules on the books at both the state and federal level. "Fintech is regulated. Not a miss."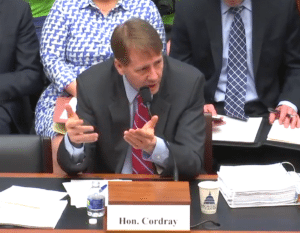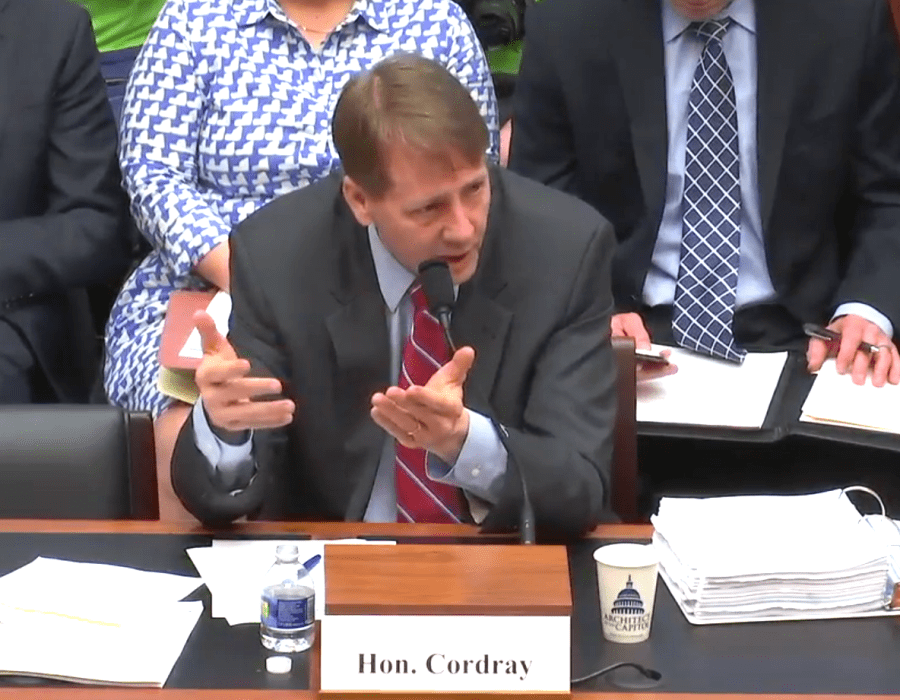 We discussed the newest regulatory agency, the Consumer Financial Protection Bureau  (CFPB). Peters said the CFPB has a competition mandate in its charter. It is mandated to foster competition and innovation. Some of its regulatory efforts are constructive and helps the market. But perhaps too much of the work focuses on enforcement.
"When Cordray testifies, he is very quick to point out that the Bureau is protecting consumers.  We think the Bureau could help consumers by promoting competition and innovation to a greater extent. Better competition is in line with their mission statement."
All of the FIN founders are providing some Fintech services now. I asked Peters if he expected them to provide more going forward.
"Big tech is evolving into the Fintech sector.  I think there will be much more to come going forward. I think you are going to see a lot more home-grown financial services. I think you will see a lot more partnerships. I think you will see acquisitions. The services they are offering now are unique. I think they will all pursue a different model. In the case of Intuit, they have created a platform to work with multiple lenders. PayPal has created a platform to do risk assessments of a borrower. I think you will see a lot more of that. There is a whole lot more to come in the payment space."
Information technology has scale. Before the internet, this was not possible. Adding mobile makes it a foregone conclusion.
"The potential scale of new products, credit or payments, is significant," said Peters. "You can roll something out and have it be competitive very quickly. Every week and every year it will get faster and faster."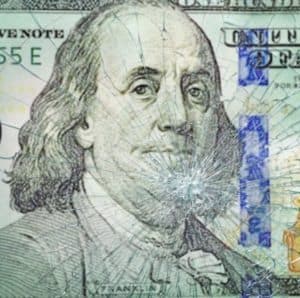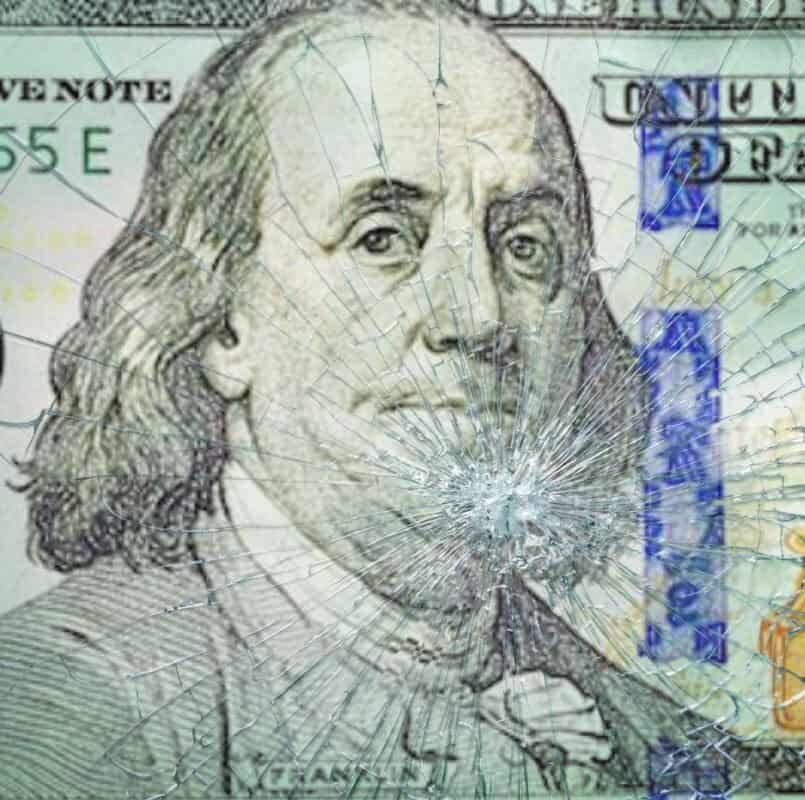 Unfortunately, the convoluted approach to financial regulation has harmed consumers. Probably to the benefit of traditional financial firms too. Peters said the lack of clarity and the regulatory process was driving unnecessary costs that inevitably ends up being carried by the consumer.
"There are important reasons for regulation and it is important for consumers to know there is a cop on the beat," said Peters. "So it shouldn't be free and it should not be nonexistent. When it is duplicative or overlapping it should go away. The state vs. federal regulators is really not helpful. It hurts consumers."
Asked about traditional finance lobbying the halls of Congress, fighting to increase barriers to Fintech competition, Peters said he sees a lot of this.
"There is a healthy discussion going on between incumbent banking players and new players like us. There has been an evolution over last year more about partnerships and collaboration. We welcome that … it is a good thing. Less focus on regulatory gaps. The [traditional financial firms] are starting to look at points of agreement. This helps both traditional firms and Fintech innovators."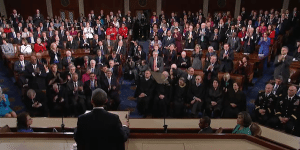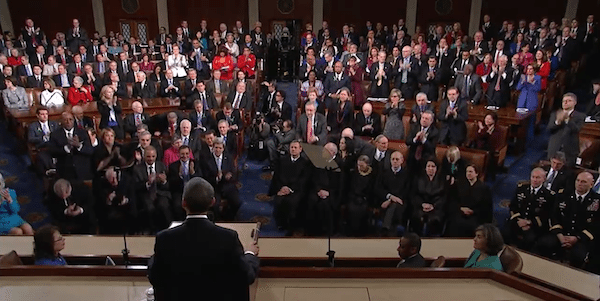 As many in the Fintech sector understand, this is not nor should it be – a partisan battle. This is about providing better services for consumers and business. More opportunities for investors. And better access to the underbanked.
"Clearly this is not a partisan agenda item," Peters affirmed. "One of the interesting things is that through FIN is we are speaking through five large tech companies. It is rare that startups would have this type of voice. But none the less we do see this conversation being about bringing competition into the market. Many of the same questions apply to smaller entrants. Many members are open to financial service startups."
Asked about the strategic importance of Fintech and the need for the US to remain competitive, Peters believes we are at a critical juncture;
"Absolutely we should be doing more to remain competitive. There is a real risk that the newest technology and the newest waves of the future are going to start elsewhere – especially in China and the rest of Asia. This is because of our older way of doing things. Our policy approach is sclerotic. We do not have a policy voice in DC. The pace in China is quite a bit faster there…"
So how do you fix this? Do we need a single voice?
"Good question. No one wants another regulator. We are encouraged by what the White Hous is doing and we hope it continues. We hope there will be some coordination within the agencies. There needs to be more about collaboration than turf. I think they are working on that."
Peters expects Congress to put more pressure on the administration over the coming months to perform this unified role in a more organized way. If not, maybe Congress will find a way to do it on their own.  The two different paths of both China and the UK provide ample opportunity to learn and craft a more effective strategy for Fintech growth.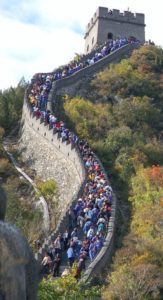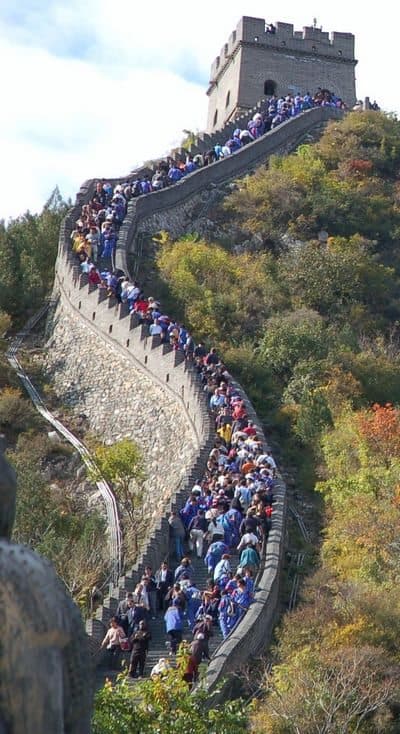 So is the US too parochial in their approach? In Peters experience, most policy makers are excited by the opportunity. FIN also encounters a strong interest in balance and fairness. He believes technology can deliver a robust and integrated digital financial ecosystem. The parochial aspect pops up when current laws come in and the splintered regulatory structure impedes Fintech progress.
"I think it is a correct statement to say that China is enabling more innnovation than you are seeing in the US. The hard part is how to provide that leadership."
Sponsored Links by DQ Promote