On Friday, peer-to-peer lender Zopa released its 2015 annual report and financial statements. The numbers revealed that despite loans disbursals more than doubled, rising from £265 million disbursed in 2014 to £532 million, and revenues for the year increased £11.5 million in 2014 to £20.6 million, the company experienced net losses of 8.9 million, which is a 45% from 2014 (which had a £6.1 million loss).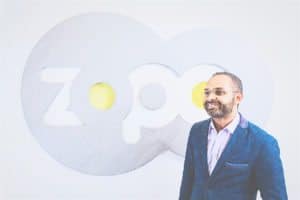 The company reported that its headcount increased significantly during the year, going from 70 people in December 2014 to 157 in December 2015. While commenting on Zopa's performance last year, CEO of the company Jaidev Janardana, stated that 2015 was a headline year and notably laid down the groundwork for sustainable growth. He added that the company has invested in people, technology, and infrastructure to prepare for the next step in the journey towards profitability. 
Zopa noted some of its accomplishments in 2015, including it topping £800 in loans (over $1.16 billion for the Yanks) and has returned £50 million in interest to investors and becoming the first UK peer-to-peer lending platform to surpass £1 billion (about $1.564 billion) in lending. The company also received the Most Trusted Personal Loan Provider at the 2015 Moneywise Customer Service Awards.
Janardana went on to add that he and his team expect 2016's fourth quarter to be EBITDA positive. They also believe the company is on track to be profitable in 2017.
[scribd id=322247765 key=key-VdwrwUgInCqRvMhErXOc mode=scroll]