EstateGuru, a peer to peer lender based in Estonia, has announced an expansion into neighboring Latvia. The announcement comes just as EstateGuru announced earlier this month having topped €10 million in lending.
EstateGuru is an online lender providing loans secured by real property for short to mid-term financing. During the past two years the platform has provided funding for over 65 projects by investors from 27 European countries.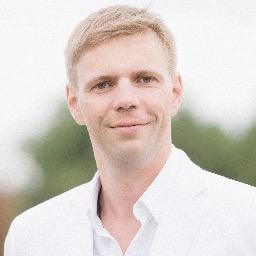 EstateGuru co­founder and CEO Marek Pärtel stated;
"Being in real estate business for 15 years I have observed situations when the business plan has been solid, borrowers are experienced, however, the "computer says No"­ banks have decided not to fund the project. EstateGuru's 4500 investors are always ready to fund promising business plans provided security is in place."
EstateGuru's shared their first deal in Latvia – up to a €430,000 loan that pays investors a 12.5% annual interest rate. The loan will provide bridge financing for pre­development of  Zentenes 19a, a residential project in Riga. The loan is expected to be repaid by refinancing it by the new capital structure or by selling the development project within 18 months after the construction permit has been issued.
EstateGuru states it is now the biggest P2P property lender in the Baltics. All loans are secured with a max loan to value of 75%.
Pärtel explains that the developers of Zentenes 19a project have extensive experience in property development from Baltics.
EstateGuru says it has provided successful funding for several "high­-end development projects", the biggest being Mardi street residential development project in Tallinn city center (€2.2 million). Investors may participate for as little as €50 but EstateGuru says it has received €500,000 investments. The average loan sizes through the platform are said to be at €162,227, with the LTV (Loan to value) ratio being 58.62% and historical average returns of 11.77%. The average loan term is 14 months. To date, €3.4 million of loans provided has already been repaid and investors have received a total of €409,771 in interest. EstateGuru reports that no loans have defaulted to date an all repayments are on schedule.