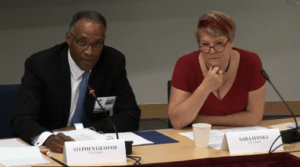 The Securities and Exchange Commission has scheduled the next meeting of the Advisory Committee on Small & Emerging Companies for October 5th.  The meeting will be held at SEC Headquarters in Washington, DC and is open to the public. The proceedings will be live-streamed via the SEC website as well. An agenda has not yet been published but in past meetings ACSEC has tackled topics of importance to the small business community. At the last meeting, held this past July, SEC Mary Jo White shared that the Commission continues to monitor the evolving crowdfunding marketplace of Reg A+ and Reg CF.
At the same meeting, ACSEC submitted their recommendations regarding the definition of an Accredited Investor.  ACSEC advocated that the SEC should do no harm by increasing accredited thresholds and should work towards expanding the definition to allow a broader group of individuals access to private placements.
Crowdfund Insider will share the agenda once it becomes available. The meeting begins at 9:30AM ET.