First Publicly Traded Company to Raise Money via Equity Crowdfunding Platform in New Zealand.
G3 Group Limited (G3) (NXT:GGL), the first company to list on the new NXT market 15 months ago, is raising up to $3 million in additional capital using equity crowdfunding platform SnowBall effect. This is a first for New Zealand where a listed company has used an equity crowdfunding marketplace to raise funds in New Zealand.
NXT is a new market that was created specifically for smaller businesses with an enterprise value ranging from $10 million to $100 million. A sister exchange to NZX, NXT provides a path for venture type companies that would otherwise never be able to access a proper market.  The offer on Snowball Effect is for $0.75 per share – a 6.25% discount to the last traded market price. The additional capital will be utilised for acquisitions and expansion of G3's product range.
G3 is a company that helps businesses manage their data, documents, and customer communications. A ten-year-old firm, G3 began life as a small domestic provider of business mail services under the New Zealand Mail brand. G3 now commands annual sales of over $40 million and has a presence in both the UK and Australia.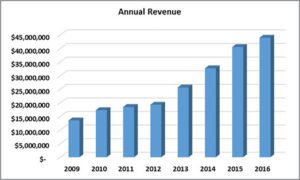 According to a report provided by Snowball Effect, since listing on the NXT market G3 has done what it said it would do – achieve growth targets, expand via acquisition into document and data management, and expand into Australia. Led by CEO Mark Brightwell, most recent financial statements indicate increasing revenue and profits at $43.95 million and $2.14 million respectively. G3 has completed 8 successful acquisitions in the past 4 years, and is reviewing several new acquisition opportunities.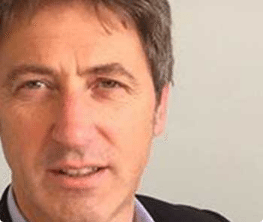 Brightwell said, "document management affects all businesses large or small. The cost and effectiveness of document workflows is critical to all businesses, and compliance is becoming increasingly complex especially as businesses attempt to run traditional paper-based workflows in tandem with new digital systems."
Brightwell also said he was very excited by this opportunity to utilize NZX and Snowball to raise funding.
Snowball Effect currently claims over 70% of the emerging equity crowdfunding market in New Zealand. The platform claims over 10,000 investors.
Snowball CEO Simeon Burnett commented on the G3 offer;
"It's great to see this new territory opening up. We're proud to be supporting G3 with a simple way of raising the funds it needs to carry out its growth plan. And we're proud to be bringing these types of opportunities to the New Zealand public."
Have a crowdfunding offering you'd like to share? Submit an offering for consideration using our Submit a Tip form and we may share it on our site!