Fintech related cases would become an important area of civil and commercial trial in the future.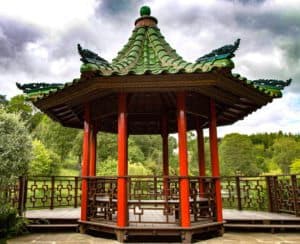 On September 10, 2016, the sixth "Southern China Enterprise Law Innovation Forum" was held in Shenzhen. During the seminar of "China's Law Innovation in Internet Age", Yang Linping from the supreme people's court said Fintech related cases (e.g. digital payment, online market lending, online insurance, and etc.) were expected to see a profound increase, and would become an important field in civil and commercial trial in the coming years.
Yang also pointed out that the same regulation should be applied for both online and offline financial activities making a fair regulatory environment for all financial service participants. (Source: NEWSGD)
WeChat issues penalty rules for online retailors' violations on its platform
On September 12, 2016, WeChat made an announcement about penalty rules for online retailers' violations on its platform. Eight actions are clearly defined as violations, e.g. online lending, fraudulent transactions, misuse of WeChat Pay API and etc. According to the announcement, this penalty rules is an additional and indivisible part of "WeChat Pay Service Agreement", and enjoys the same level's legal force. If breaking the rules, online retailers on WeChat platform would receive penalties like warning, payment limit reduction, temporary account freeze, temporary payment access freeze or account termination. (Source: finance.ifeng)
Baidu is said to obtain a credit investigation license through acquisition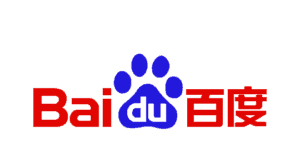 An insider said that Baidu was planning to obtain a credit investigation license through investment or acquisition, with an expected investment volume of more than $1 billion.
Consumer/personal credit investigation is regarded as the foundation of fintech. While Baidu is intended to enter the fintech market through AI and big data, it failed to be the first eight companies granted pilot credit investigation license. Having already missed the wave of mobile payment, Baidu cannot afford to make the same mistake in personal credit investigation again.
In the mid of July 2016, Baidu has made first trial by investing in ZestFinance who made personal credit investigation by machine learning and big data. Besides, Baidu has also applied for the next batch of personal credit investigation license. While the first batch of license are still yet to be issued, when and how the second batch shall be released become even more uncertain. In comparison with that, Baidu is more likely to invest in or acquire a company with credit investigation license. (Source: HuXiu)
P2P platforms in China need to apply for EDI license, not ICP license.
According to the newly released online lending rules, what the lending platforms need to apply is EDI license (Electronic Data Interchange license), not ICP license (Internet Content Provider license). However, platforms still cannot apply for the license until CBRC issue "Guidelines for Online Lending Capital Deposit". In addition, platforms should register at the local financial office before apply for the EDI license.
Therefore, the 242 ICP licenses granted before September may not have that much importance in terms of regulation. And it is wrong for platforms to use this ICP license as credit assurance in marketing.(Source: The Paper)
Updated version of G20 Financial Inclusion Indicators receives endorsement at G20 Hangzhou Summit.

Financial Inclusion plays an important role in empowering the lives of poor, especially in the low-income developing countries. As the main research institute and implementing mechanism of financial inclusion under the G20 framework, one of GPFI's (Global Partnership for Financial Inclusion) function is to issue G20 Financial Inclusion Indicators. During the G20 Summit held in Hangzhou early this month, China proposed several new indicators and the update was endorsed by G20 countries. This new version of indicators made a special focus on digital financial services, e.g. digital payment and access to digital infrastructure. (Source: GPFI)
2016 Q2: trading volume of third party mobile payment in China reached ¥9.4 trillion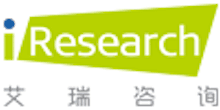 An update from iResearch indicates that China's third-party mobile payment in 2016 Q2 has reached ¥ 9.4 trillion, with a year-on-year growth of 274.9%. This huge market is composed of four major parts:  individual application (64.2%), mobile financing (20.8%), mobile consuming (11.8%) and others (3.3%).
In March and September, Alipay and WeChat both stopped the free withdrawal services and now apply withdrawal fees. Influenced by this policy change and the coming shopping seasons, China's third-party payments are expected to see a continuous increase during the rest of the year. (Source: iResearch)
---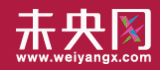 WeiyangX is the most influential website focusing on fintech in China. The site covers the latest news, industry data analysis, business practices, and in-depth fintech cases in fintech. WeiyangX is incubated by Fintech Lab.

Founded by Tsinghua University's People's Bank of China (PBC) School of Finance in 2012, the Fintech Lab is the first and leading research entity dedicated to leading best practices, promoting interdisciplinary innovation, and encouraging entrepreneurship in the field of fintech through scientific research and innovative project incubation.

Sponsored Links by DQ Promote