On Monday, BNP Paribas Securities Service announced it is expanding its blockchain platform for private stocks as a way to help private companies issue mini-bonds through crowdfunding portals. The bank revealed it is teaming up with renewable energy crowdfunding specialists Lendosphere, Enerfip, and Lumo on this new project. This news comes just after the French government's announced an initiative that will allow private companies to issue minibonds through the funding websites.


BNP Paribas Securities Service stated it will be working on a distributed ledger that will register all mini-bonds through the website and record all related transactions/change of ownerships.  Marc Younes, head of business management at BNP Paribas Securities Services' Innovation & Digital Lab, stated:
"We are delighted to be working on this exciting new initiative, which answers the French government's call to make use of distributed ledgers to support the sale of minibonds via crowdfunding platforms. "Blockchain technology is particularly suited to the fundraising needs of private companies as transactions volumes are typically lower than for listed companies. This technology could also serve to standardise processes around the trade lifecycle of minibonds."
Amaury Blais, chairman at Lendosphere, noted:
"As a top three crowdlending player in France, we are keen to explore how new technologies can help grow our industry. We are delighted to be associated with BNP Paribas Securities Services' innovative project and participate in setting efficient and standardised processes, which will ultimately help private companies' fundraising efforts."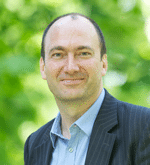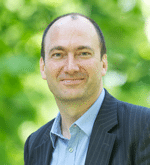 Alex Raguet, chairman at Lumo, commented:
"By bringing together investors and companies looking to raise funds, crowdfunding has created a digital and innovative type of financing. Exploring how blockchain can help enhance the services we offer to our clients is a way for us to continue to innovate."
Léo Lemordant, chairman at Enerfip, added:
"At Enerfip, we are convinced of the opportunities blockchain presents for our business. A project of this scale requires collaboration between industry participants and we are delighted to be working with such a renowned actor as BNP Paribas Securities Services."
BNP Paribas Securities Services added that it aims to have the new platform ready by the end of 2016 and will launch it as the final law on minibonds is passed in France.