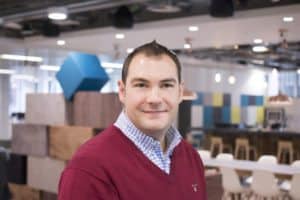 Online commercial mortgage marketplace lender, LendInvest, announced on Thursday it appointed Willem Wellinghoff as its new VP of Compliance. Wellinghoff will reportedly be responsible for leading the compliance function, setting and maintaining LendInvest's compliance and risk management strategy.
According to LendInvest, Willem has served as a special advisor to the board of the Credit Services Association, the trade body for debt recovery agencies and allied professional credit services, focusing on the migration of consumer credit regulation from the Office of Fair Trading to the Financial Conduct Authority since 2012. He is also a  regulatory mentor to fintech startups participating in the Barclays Acceleprogramgramme and acts as a legal/regulatory mentor for CommuterClub. 
Sharing details about Wellinghoff's appointment, co-founder and CEO of LendInvest, Christian Faes, stated:
"At LendInvest we are very serious about lending responsibly and meeting our obligations to investors, as we build our financial services franchise. Willem has an impeccable compliance pedigree, and is the perfect person to fill this crucial role."
Wellinghoff went on to add:
"The emerging FinTech industry is subject to ever-growing layers of regulation. I'm excited to take my experience of advising in this sector to a role within a team where compliance and ethics is core to its culture."
Wellinghoff will also serves as a member of the LendInvest's Governance Committee for Compliance and Risk.