Capgemini is out with a report on Blockchain that predicts consumers are poised to save "$16 billion dollars" on banking and insurance fees. Their premise is that "smart-contracts" for retail and investment banking, alongside insurance, will eliminate the need for paper-based documentation saving everyone time and money.
Amol Khadikar, lead blockchain researcher at Capgemini's Digital Transformation Institute, explained;
"Contracts have largely escaped the digitization of financial services, leading consumers to bear the financial brunt of manual, antiquated processes. We're at a point where distributed ledger technology can, and will, drive a revolution in contracts. This will hugely benefit the industry to reduce risks, cut costs and enhance operational efficiencies. Consumers would benefit, not just financially, but also from processes that are simpler and free of many of the hassles of today's customer experience."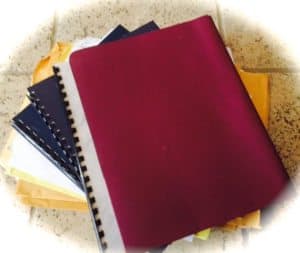 For anyone that has gone through a mortgage process their thesis makes sense. Capgemini predicts that average savings of between $480 and $960, or 11% to 22% on mortgage arrangement and account fees for consumers. Banks should be able to cut between $3 and $11 billion annually by lowering processing costs in the US and EU alone.  But would they pass these savings onto consumers?
Investment banking can experience a speedier process in dodging the back-office traffic jam. Capgemini believes that smart contracts may reduce delays in processes such as documentation, buyer/seller confirmation and assignment agreement and checks such as KYC, AML and FATCA etc. This could reduce the settlement cycle for corporate clients from 20 days to 6-10.
Insurance will benefit too with fewer forms and expedited processes. Claim processing will improve with faster settlements.  The savings are predicted to be in the billions.
Blockchain is just one factor in the global evolution of Fintech. These transformational applications of technology is a boon for both startups and established firms – at least the ones that are willing to adapt and change quickly.
The entire report is embedded below.
[scribd id=327573871 key=key-4LyeJW3CFSbWvhaBhRP2 mode=scroll]