The evolving Chinese peer to peer lending sector took another twist in the regulatory path, as the government issued a special work plan this past week. According to ECNS, the plan incorporated a list of restrictions for P2P lenders to help curb investor and borrower risk. The idea is to establish a more standardized industry.
Reportedly, the Chinese government banned platforms from setting up capital pools, extending loans, and "illegal fundraising". Offline marketing was said to be disallowed except for credit information collection, posts of loan tracking and pledge & mortgage management.
The government also addressed equity-based crowdfunding platforms stating they should not fabricate targets and carry out self-financing. Neither sectors are allowed to engage in finance  for businesses such as asset management, creditors' rights or equity transfers, or high-risk securities market funding, unless they receive official approval.
China is the home to the largest online industry in the world. Thousands of platforms operate in China. A recent report pegged the number of P2P lenders at 2595 at the end of 2015.  But there has been a proliferation of fraud and poor practices, with 1263 of these platforms experiencing operational problems.  More recent numbers from WDZJ said there were 2,202 P2P websites were in operation at the end of September.
Nikkei news recently said online lending was contributing to China's housing bubble creating another enigma for government officials. Borrowing online for real estate investment hit $18.6 billion for the year up to August – double year prior.
New regulations have been enacted with an intent to help foster a more robust and sustainable industry. Of course, it can be difficult to parse what, exactly, Chinese officials are attempting to achieve.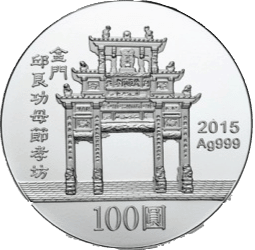 Yang Dong, a law school professor, was quoted in the ECNS article explaining;
"The launch of the plan is of great significance. It shows that the chaos in China's Internet finance sector will be rectified."
Huang Zhen, director of the Financial Law Research Institute at the Beijing-based Central University of Finance and Economics, described the new rules as not being meant to crack down on the industry but to drive the bad ones out.
It is clear that Chinese policy makers are attempting to walk a fine line as economic growth slows. They need the online lending sector to provide credit to sectors of the economy that dearly need it but the lightly regulated sector comes with an obvious cost.