On Monday, equity crowdfunding platform Seedrs announced it is continuing its European expansion by opening an office in Berlin. The location will reportedly bring the Germany, Austria, and Switzerland (DACH) deal flow to the funding portal.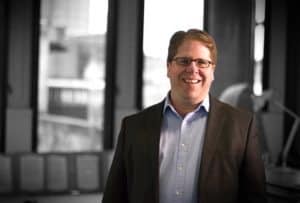 Speaking about the new office, Jeff Lynn, CEO and co-founder of Seedrs, stated:
"I am very excited about the launch of our Berlin office, which follows our Amsterdam opening this summer. I have spent a substantial amount of time in the DACH region over the past few years, and I am constantly amazed by how vibrant the early-stage ecosystem is there, not just in Berlin, but across all three countries. I look forward to working with business and others in the region as we build up our presence there."
Seedrs also announced that Kyrill Zlobenko joins its team as the new regional manager for DACH. Zlobenko is an experienced entrepreneur and business leader. He also co-founded and worked with various ventures located in Sweden, Germany, Canada, Italy, Austria, Poland, Ukraine, and Russia. While discussing his new position, Zlobenko noted:
"I am thrilled to be joining Seedrs, which has firmly established its place as the leading equity crowdfunding platform in Europe. Jeff and the UK team have always been impressed by the early-stage ecosystem throughout the DACH region, and it is my team's job to spread the world and ensure that Seedrs becomes a key player in financing startup and growth companies across the three countries."
Seedrs revealed it does not expect Brexit to impact its plans in the DACH and it added that it always aimed to be a pan-European business, and will continue to try to build its presence across Europe.