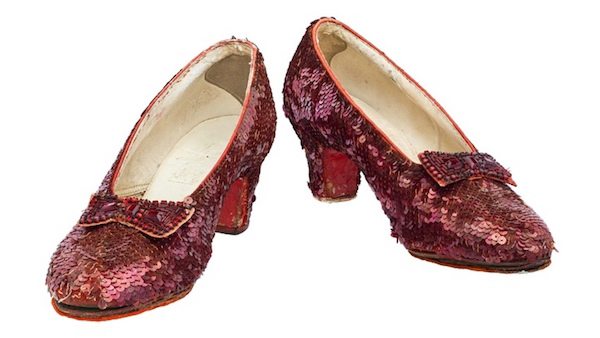 On Monday, the Smithsonian Institution returned to the crowdfunding platform Kickstarter to raise $300,000 to conserve The Wizard of Oz's most famous props, Dorothy's Ruby Slippers.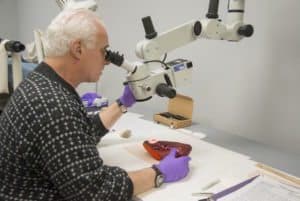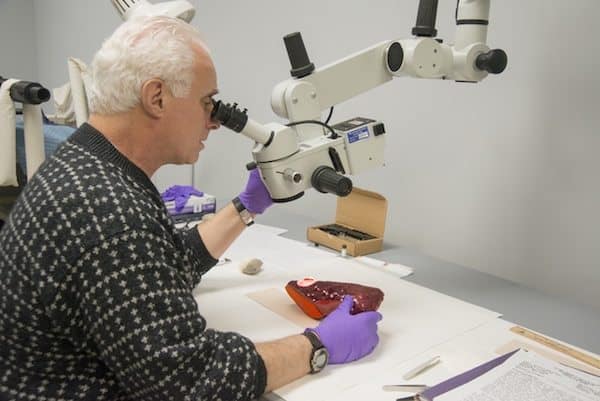 The organization, which previously raised $719,779 for Neil Armstrong's Spacesuit on the crowdfunding platform last year, revealed that the Ruby Slippers, which were made in 1939 for the film, were created to only last through the end of filming portion. They were donated to the National Museum of American History in 1979 and since then million of visitors have had the privilege of seeing the timeless pair of shoes. It was noted:
"The Smithsonian took you to the moon and back… now we're taking you over the rainbow! Just as Kickstarter backers joined the Smithsonian to make the conservation of Neil Armstrong's spacesuit possible, we hope you will be part of this incredible journey of preservation and discovery to keep the Ruby Slippers on display for generations to come. Through our exclusive project updates, we're excited at the opportunity to keep you involved in the next chapter of the incredible Ruby Slippers story."
The Smithsonian explained that while federal appropriations do provide the foundation of its operating budget and support core functions, the Ruby Slippers are not covered. This means that the organization itself has to undertake them and need the extra funds. Explaining what is happening to the Slippers, it was revealed:
"Movie costumes and props are made quickly and cheaply, to last only for the brief duration of the shoot, not forever. Now in their eighth decade, the shoes are fragile and actively deteriorating. Even to the naked eye the damage is quite obvious: the color has faded and the slippers appear dull and washed-out. The coating on the sequins that give the shoes their hallmark ruby color is flaking off its gelatin base. Some threads that hold sequins in place have broken."
The Smithsonian also note that while it does not know what optimal conditions are needed to keep the Slippers from falling apart, it does know that it will need calibrated light exposure, as well as controlled humidity and temperature. It was noted that the organization does not want to make any drastic changes to the shoes. The shoes will be placed in a new exhibition tentatively titled On With the Show at the National Museum of American History in 2018.
It was also revealed that each of the campaign's backers' pledges will be taxed deductible. The initiative's rewards include tote bag, replica slippers, t-shirts, decades, and Smithsonian magazine. Those who donate $10,000 will even get to see the Ruby Slippers up close. The campaign is set to close on November 16th.
_______________________________________________________
Have a crowdfunding offering you'd like to share? Submit an offering for consideration using our Submit a Tip form and we may share it on our site!