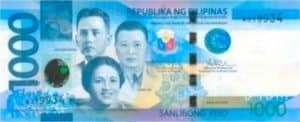 Irish born but Asia based, First Circle has received $1.2 million in seed funding led by Key Capital and IMJ Investment Partners.  The online lender is targeting SME in the Philippines first but plans on expanding across Southeast Asia.
Speaking with Businessworld.ie, Patrick Lynch, the CEO of First Circle and former Morgan Stanley Associate said;
"Much like in Ireland small businesses are the life blood of the Filipino and South East Asian economies. Yet despite their potential in a rapidly expanding economy we were surprised by the lack of support offered to local businesses, particularly when it comes to access to capital. We're looking to change that and early indications suggest we're onto something. We're building a community of the most dynamic SMEs in South East Asia and providing them with the funding and support they need to reach their full potential."
While online lending has proliferated in the developed world, opportunities remain in lesser developed nations. First Circle points to the fact the Philippine economy is growing at a 6% annual rate. Their website claims a 95% return rate for customers. Loan offers are returned in under 24 hours for approved applicants.
Lynch founded the company in 2015 alongside co-founders Tony Ennis and Jorrit Koop.