inXile Entertainment's Wasteland 3 is on a roll! The video game has quickly surpassed $3 million from more than 16,000 backers on crowdfunding platform Fig. The studio launched the campaign earlier this month and was seeking to raise $2,750,000 to bring the highly anticipated game to life. Wasteland 3 is described as a party-based roleplaying game (RPG) with an emphasis on deep reactivity, deployability, and strategic combat.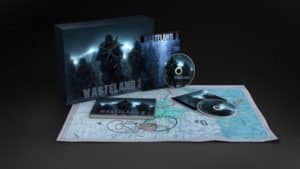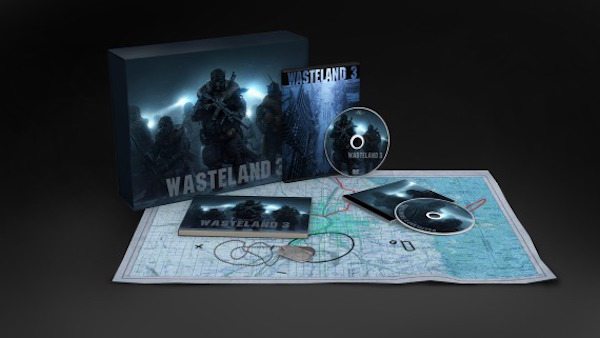 In a recent update, the inXile Entertainment team revealed more details about Wasteland 3's story:
"With Wasteland 3, it's our aim to expand the HQ concept further and make it feel like a more meaningful part of the game. Early in the story, you will take command of a new Ranger Base in Colorado. Unlike Ranger Citadel in Wasteland 2, it won't start out fully staffed and equipped. Instead, you'll be the sole survivor of Team November, establishing a new foothold in hostile, harsh, and unforgiving territory. It will be up to you to recruit promising new Rangers from the local population and decide how to deal with the crises and challenges that are brought to your door."
It was also noted:
"In Wasteland 3, the Ranger Base is not something we want you to be constantly micromanaging. This isn't going to be a real-time strategy game; you won't be sending peasants to go chop wood or mine coal, or building settlements. How your base changes will be tightly tied in with the game's narrative and will be uniquely Wasteland. Instead, we are envisioning the Ranger Base as more of a quest hub that you can return to throughout the game, where interesting events and incidents will arise for you to resolve. You can think of our goals as something along the lines of de'Arnise Hold from Baldur's Gate 2. Far from being a game system where you need to look at graphs, charts, and numbers to balance your budget, the HQ in Wasteland 3 will present you with events, ethical dilemmas, and quests based on your choices, and those choices can have world-spanning consequences."
inXile Entertainment previously captured $2.9 million from 61,290 backers on Kickstarter in 2012 for Wasteland 2 and the new game will be available in single player as well as synchronous/asynchronous multiplayer and will be released on Windows Mac, Linux PlayStation 4, and Xbox One. The game's digital copy (PC only) is starting at $33. Its PC version is planned to be available on Steam and GOG. The campaign is set to close on November 3rd. 
Have a crowdfunding offering you'd like to share? Submit an offering for consideration using our Submit a Tip form and we may share it on our site!