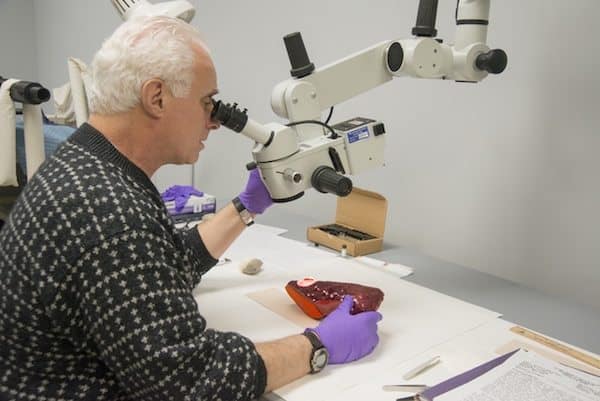 The Smithsonian Institute has successfully surpassed the $300,000 funding target for its Ruby Slippers Kickstarter. The organization launched the campaign just one week ago to secure the funds to help conserve the iconic Wizard of Oz props.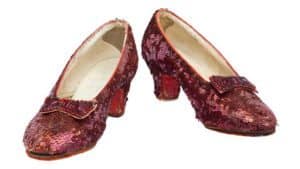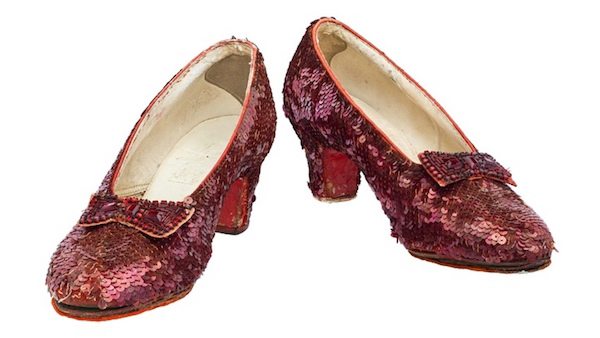 The Ruby Slippers were made nearly 80 years ago for the film and were only supposed to last through the production's filming portion. Just 40 years after their creation, the shoes were donated to the National Museum of American History, and since then millions of visitors have had the privilege of seeing them. It was noted:
"Movie costumes and props are made quickly and cheaply, to last only for the brief duration of the shoot, not forever. Now in their eighth decade, the shoes are fragile and actively deteriorating. Even to the naked eye the damage is quite obvious: the color has faded and the slippers appear dull and washed-out. The coating on the sequins that give the shoes their hallmark ruby color is flaking off its gelatin base. Some threads that hold sequins in place have broken."
While the Smithsonian museums are each government funded, the organization explained that its federal appropriations do not cover the cost to converse the Ruby Slippers. With that said, the Smithsonian stated it would need to undertake all costs to conduct the process and needs help from the crowd. It was noted that the shoes would need calibrate light exposure, controlled humidity and temperature, and a few other processes that the organization is currently in the midst of determining.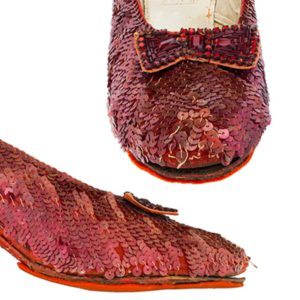 During a recent update, the Smithsonian's personnel thanked the 5300 backers who donated to the project:
"You did it – you helped #KeepThemRuby! More than 5,300 of you have followed the yellow brick road with us over the last week, and you've shown the world that there really is no place like home for the Ruby Slippers. Thanks to you, they will be conserved and displayed at the Smithsonian National Museum of American History for future generations of Wizard of Ozfans to enjoy!"
The Slippers will be placed in a new exhibition at the National Museum of American History called On With the Show in 2018. Smithsonian's Kickstarter is set to close on November 16th.
Have a crowdfunding offering you'd like to share? Submit an offering for consideration using our Submit a Tip form and we may share it on our site!