Last week, UK-based alternative finance lender for SMEs, LendingCrowd, announced the launch of its new P2P deal to investors. The platform stated that by investing £5000, investors will get a 2.5% joining bonus allocated to their accounts and access to a lending platform that achieved an 8.1% rate of return over the last twelve months.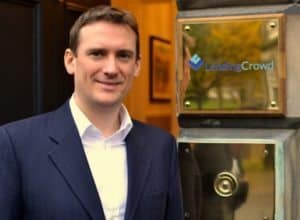 LendingCrowd has facilitated loans over £7m and already has over 2000 investors since its launch in 2014. Currently, it deals range in size from £20,000 to over £1m. Last year, LendingCrowd helped Diet Chef complete one of the biggest ever peer-to-business deals seen in the UK in a £1.5m debt finance transaction.
Speaking about LendingCrowd's growth and development the last two years, CEO and co-founder, Stuart Lunn, explained:
"The platform has achieved a great rate of return over the last year, with numbers that compare very favourably to other P2P lenders in the UK and internationally. Our investor base is telling us that as well as being happy taking on risk to achieve a rate of return that beats most other investments, there is a real satisfaction level involved in the process of supporting the growth of some of our most exciting SMEs."
The platform added that new lenders must register by November 30th in order to get the 2.5% joining bonus.