On Tuesday, PeerStreet celebrated its one-year anniversary by revealing that it has funded $150 million investments with zero losses in the last twelve months. The real estate crowdfunding platform also declared it is offering investors average annualized returns between 6% and 12% to date and a weighted portfolio LTV of 65%.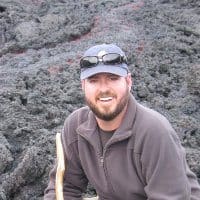 Brew Johnson, co-founder and CEO of PeerStreet, stated:
"We launched PeerStreet a year ago with the singular goal of opening an asset class to all investors in a way that wasn't historically possible. We're incredibly proud of what we have built and accomplished in the past 12 months, but we have just scratched the surface."
Brett Crosby, co-founder and COO at PeerStreet, also commented:
"The past year has been the beginning of an incredible journey for our company. We are especially excited about the team we've developed and furthering our goal of bringing more access, control and transparency to this asset class. We couldn't have done it without our incredible investors and lenders, especially those who have helped spread the word this past year and continue supporting PeerStreet."
PeerStreet was ranked #1 in Real Estate Crowdfunding Review and named Think Realty's Innovator of the Year in Lending during its first year of launch. PeerStreet added that it continues to see demand increase as a wide range of investors seek out opportunities for yield. Since its launch, the platform has announced new product enhancements, which included more options for retirement investing, an Automated Investing tool, and instant funding capabilities.
PeerStreet opened its platform to all accredited investors at Money 20/20 last October.