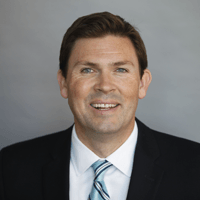 Commercial real estate marketplace lending platform Money360 announced on Tuesday it has provided a $2,450,000 bridge for a 120-unit low-rise multifamily property in Kansas City, Missouri. This new loan was provided to a commercial property owner to pay off a maturing first mortgage with detailed real estate taxes and to fund recently completed property renovations.
Speaking about the loan, Money360 founder and CEO, Evan Gentry, commented:
"The Money360 team has extensive experience in developing creative solutions to meet borrowers' needs and timelines. Due to the complexities involved with this transaction, it required a trailer-made solution."
Over the past month, Money360 has provided a $6 million permanent loan for Texas property and a $8.5 million loan that was dedicated to refinancing South Carolina property.